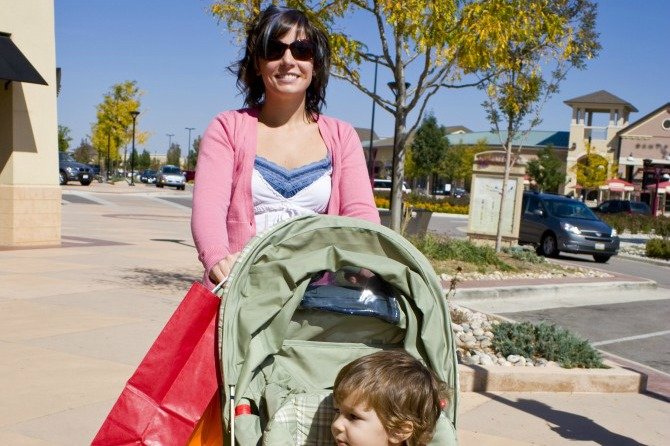 All over the shore reality is setting in: the new school year begins in less than two weeks, bringing to a close another summer season that seems to have only just begun. Children are understandably saddened as their days playing in the sand and surf are about to be relegated to weekends only. But if you're a parent, the new school year looming means it's crunch time on new clothing, shoes, and back-to-school supplies.
Thanks to legislation passed in 2007 and enacted in 2010, parents receive at least a little break this week on back-to-school purchases in Maryland. For the third consecutive year Shop Maryland Tax-Free Week (August 12 – 18th) saves customers the 6% state sales tax on shoes and clothing at an individual price point under $100. While the tax-free incentive is for all shoppers, the week has become hugely popular with parents who appreciate the opportunity to save, especially if they have more than one child who has outgrown the previous year's wardrobe.
Maryland Comptroller Peter Franchot, speaking at a Baltimore area mall to bring publicity to the tax-free event, said that the state loses about $10 million dollars in tax revenue, but increased sales for businesses more than compensate for that amount. The tax-free event will continue to be held annually, the second Sunday of August through the following Saturday until the legislature decides otherwise.
The tax break on clothing and shoes is certainly welcome, but other back-to-school essentials like accessories and school supplies are excluded from the incentive. With more and more schools requiring that parents purchase everything from certain brands of pencils to particular binders, specific colors of folders, glue, scissors, highlighters, and even non school-work related items such as tissues, zip-lock bags and hand sanitizer, and the additional high-dollar costs of technology items like iPads and computers, back-to-school shopping could prove more costly than some families can afford. Other states offering tax-free weeks at back-to-school time do include school supplies, and some include personal computers.
The event dubbed "Shop Maryland" increases foot traffic to retail locations, and allows stores to be competitive with neighboring state Delaware, which doesn't charge sales tax on retail purchases.
Maryland Comptroller Peter Franchot appeared in a recent video parody of the current Direct TV ads to promote Shop Maryland Tax-Free Week and stated via press release,
"Videos like this one humorously encourage consumers to participate in Shop Maryland Tax-Free Week. Shoppers can save the 6 percent sales tax on all shoes and apparel priced up to $100 per item and that is no laughing matter. Retailers benefit from the program thanks to more foot traffic and the potential increase in sales."
For those who wish to take advantage of the tax-free incentives, time is running out. Shop Maryland Tax-Free officially ends at midnight this Saturday August 18th.