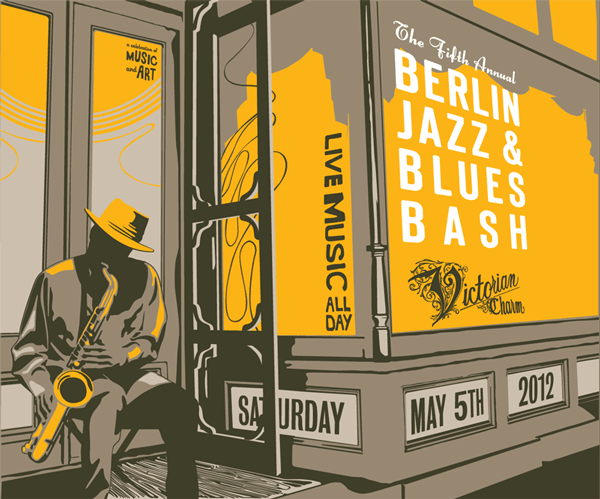 Lots of great music and delicious food can be found on the Eastern Shore this weekend. Socially Speaking, it's one of the best weekends of the season for getting out and enjoying the great outdoors.With an abundance of art, entertainment, and eats – you can't go wrong. Here are a few ShoreBread sugguestions if you're looking for something exciting to do this weekend:
First Friday in Snow Hill
The town of Snow Hill, MD will be alive and buzzing on Friday, May 4th because it is First Friday. Merchants will stay open until 8 pm for shoppers to explore their stores and art galleries. Art displays, gallery openings, discounted items, and musical entertainment will occur all afternoon. The UNITY Gospel singers will perform at the Old Snow Hill Firehouse from 5:30 – 7:30 pm.
Native Plant & Heirloom Tomato Festival
For the 13th year, Assateague Coastal Trust will be offering a selection of native flowering perennials and heirloom tomatoes to the public at their annual Native Plant and Heirloom Tomato Festival. The Festival will be held Saturday, May 5th, at the Assateague Coastal Trust headquarters located at 9931 Old Ocean City Boulevard in Berlin, MD. Starting at 8 am, the backyard of the Coastal Trust offices will be covered in flowering plants, vegetables, nature-inspired crafts, and gardeners full of tips. For more information, visit the
Coastal Trust website
.
Springfest
This weekend marks Ocean City's 22nd annual Springfest. Springfest celebrates the upcoming summer season and runs until Sunday, May 6th. Delicious food, live entertainment and unique arts and crafts will be located across the inlet parking lot and under large tents. A variety of musical performances on two separate stages will keep guests entertained. Admission to the event is free. Headline musical acts require tickets. Tickets are on sale for Loretta Lynn, Eddie Money and Survivor, and the Fabulous Hubcaps. Tickets can be purchased at the Roland E. Powell Convention Center in Ocean City.
Jazz & Blues Bash
A celebration of music and art will take over the lovely streets of historic Berlin, MD this weekend. The 2012 Jazz & Blues Bash features 6 acts on two stages. Artwork will be for sale by local artists while local restaurants serve New Orleans-style food. Beer and wine will be available for purchase under the large tent. No outside food or alcohol is permitted in the festival area. Admission is free and limited seating will be provided at each music stage. It is recommended that attendees bring their own lawn chairs. The Jazz & Blues Bash starts at noon and ends at 8 pm on Saturday, May 5th.
Ocean City Restaurant Week
Ocean City's Spring Restaurant Week starts this weekend, on May 6th, and continues until Sunday, May 20th. Many fine restaurants will create special menus designed to tempt taste buds. Special, fixed-priced menus will be offered throughout the 2-week event. No passes, tickets, or coupons are needed. Dinner price points are $10, $20, $30, and $40 plus tax and gratuity. For a list of participating restaurants, menus, and other information, visit the
Ocean City Restaurant Week website
.
Featured image by Brian Robertson of
D3Corp
.