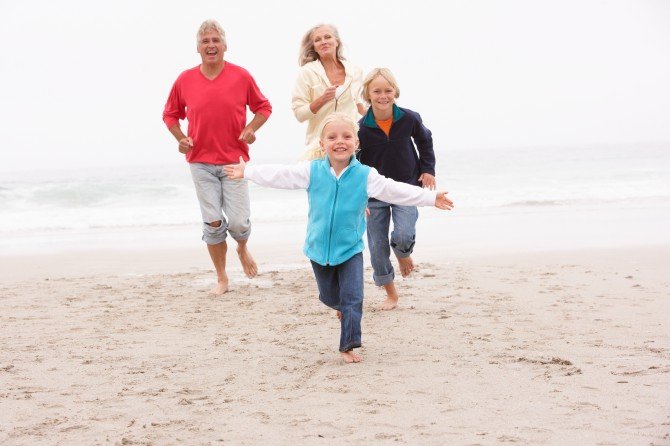 Labor Day weekend has come and gone. So what? That doesn't mean there still isn't a ton of neat things happening on the shore this weekend. Socially Speaking, there are some really cool things happening in Ocean City, Rehoboth, Millsboro, Salisbury, Snow Hill, and even Eden. Check out this list of events to attend; they're our ShoreBread suggestions. Have a happy weekend!
Delaware Coast Antiques Show & Sale
The 16th annual Delaware Coast Antiques Show and Sale will take place at the Rehoboth Beach Convention Center this Friday and Saturday. From 10 am – 5 pm (on Friday) 6 pm (Saturday), 35 exhibitors will have antiques displayed and for sale. The show features 18th and 19th century American, English, Primitive and Period furniture and accessories. Fine early china and glassware, early kitchen and fireplace accessories, and oriental rugs are show favorites. Print out this coupon to save $1 on admission.
Hazel Outdoor Discovery Center Work Day
Care to be outdoors and eco-friendly this weekend? Join the Hazel Outdoor Discovery Center and volunteers from the Lower Shore Stewardship Institute to help remove invasive plants and groom the trails at the 500+ acre Hazel Outdoor Discovery Center in Eden, MD. Volunteers will be provided with lunch at noon (hot dogs, burgers, veggie burgers, and more), and will be invited to stay for a campfire afterwards. The event takes place this Saturday from 9 am – 1 pm. It is advised that volunteers wear long pants, closed-toe shoes, and bring a rake, pruners, loppers, and work gloves. To RSVP, please contact Jim Rapp at 443-614-0261 or email
dlitedirector@comcast.net
.
Civil War Days at the Poplar Hill Mansion
The Poplar Hill Mansion is hosting a fabulous free event this Saturday in Salisbury, MD. The Poplar Hill Mansion, known to be the only home left standing in Salisbury after the War of 1812, will be hosting their annual Civil War Days event from 1 – 4 pm on Saturday. There will be Civil War re-enactors, carriage rides for $10, refreshments, and various artifact collections on display. The Poplar Hill Mansion is located in the New Town area of Salisbury. For more information about the mansion, check out this ShoreBread article:
Poplar Hill Mansion – Salisbury's Oldest Structure
.
Brews to the Beach
The 4th annual Brews to the Beach Brewfest will take place on Saturday, September 8th at Hooper's Crab House in West Ocean City, MD. From noon to 5 pm, guests will be able to sample over 100 craft brews. Local breweries like Evolution, Dogfish, 16 Mile, Burley Oak, and Fin City Brewing will be represented. In advance, tickets are $25. At the door, tickets will be $35 per person. Non-drinkers can attend the event for $10. After 5 pm, beers will be for sale and live entertainment will be provided. Hooper's Crab House is located just west of the Route 50 drawbridge. To purchase tickets online, visit the
Hooper's website
.
Nanticoke Indian Powwow
The 35th annual Nanticoke Powwow is scheduled to take place this Saturday and Sunday in Millsboro, DE. The powwow will take place just off of Route 24 and directional signs will be posted. This year's powwow will feature Jingle Dancers and 40 Native American craft and food vendors. Intertribal dancing and drumming, specialty dances, and round dances are crowd favorites year after year. For more information, visit the
Nanticoke Indian Tribe website
or read this ShoreBread article:
Morningstar Reflects on Life as a Nanticoke Indian
.
Rehoboth Beach Chicken Plunge
The first-ever Chicken Plunge and Beach Party will take place on the beach at Virginia Avenue in Rehoboth Beach this Sunday afternoon. From 10 am – 3 pm (rain or shine) beach locals will participate in a plunge into the ocean and a big party afterwards. Face painting, games, food, and best chicken costume contests will all be available for participants. Instead of partaking in a Polar Bear Plunge, the Chicken Plunge was created for those who want to plunge into warmer waters versus plunging into frigid winter water. Call the Village Improvement Association at 302-227-4323 for more information.
Romeo and Juliet in Ocean City
Brown Box Theatre is returning to its home on the Eastern Shore with an exciting production of Romeo and Juliet. This year, Brown Box has expanded the Free Shakespeare at the Beach tour to include downtown Berlin, MD and Snow Hill, too. Shows will also take place in Ocean Pines, Rehoboth, and Ocean City. Guests should bring a beach chair or blanket to sit on. Performances are free and open to the public. This Sunday, the theatre will be performing in Sunset Park in South Ocean City. For performance times and a schedule, visit the
Brown Box Theatre website
. Also, check out this ShoreBread article for more information:
Free Shakespeare at the Beach
.