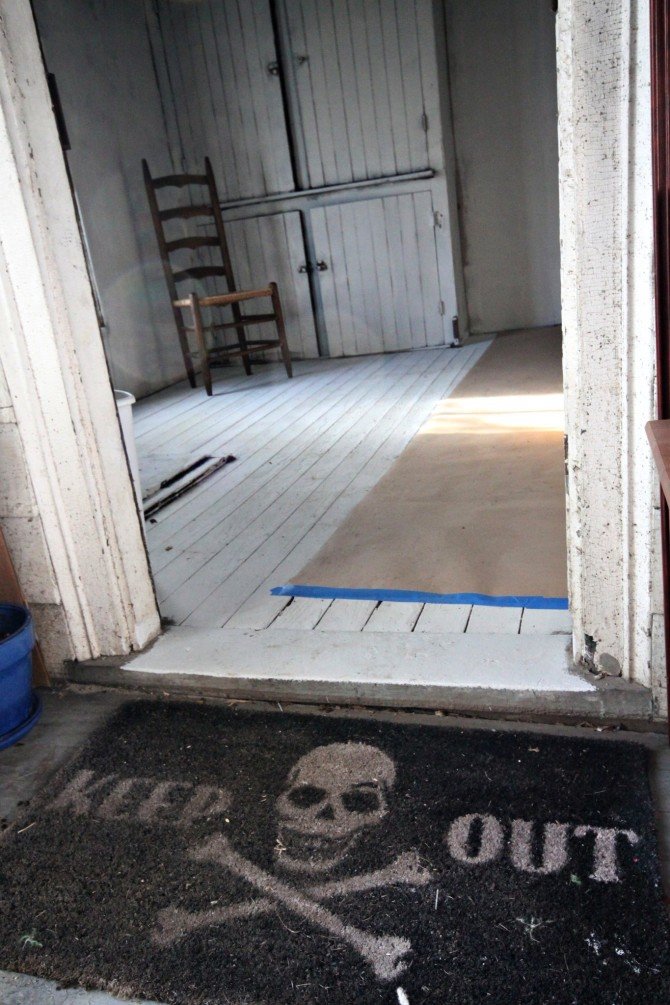 Our previous house was a new new house that was craftily built under my own watch full eye. Engineered trusses, concrete pump trucks and cranes for the roof where all used as part of the construction. it was built in about 8 months, which may be considered slow by today's production standards, but I was only working on it part time. It served us very well for 8 years.
This week we will move the last bit of our stuff out of that house; the last piece will be the bar. "The Pirate Bar" was one of the central meeting points for many meetings, parties, beer tastings, fundraisers, and BBQs. We like to entertain and the big new home had plenty of room to do so. Our house – to steal a tag line from a locally famous establishment, was where every one from pirates to politicians would hang out.
The Humphreys House may be small on space but it is big on character. The only character from the other house were the people that filled it. In fact, a couple of those characters actually got engaged at one of our Sunday brunches. Things come full circle and the engaged couple has asked to use the Humphreys House and all its character to be the backdrop of their special day. This weekend we had the first real discussions about the "entertaining" portion of the Humphreys House.
The rear outbuilding was likely the summer kitchen originally, and will be transformed into the new space for friends new and old to gather. The former stable will become an indoor/outdoor bar and seating area, using some of the existing wood to make up the decor of the space. The side yard will be the main room with a sunshade and outdoor lights and the back yard will be a good spot to put a tent should mother nature show up with too many friends. There is a lot of work to do both inside and out but there is nothing like having a party as a deadline to get all hands on deck.