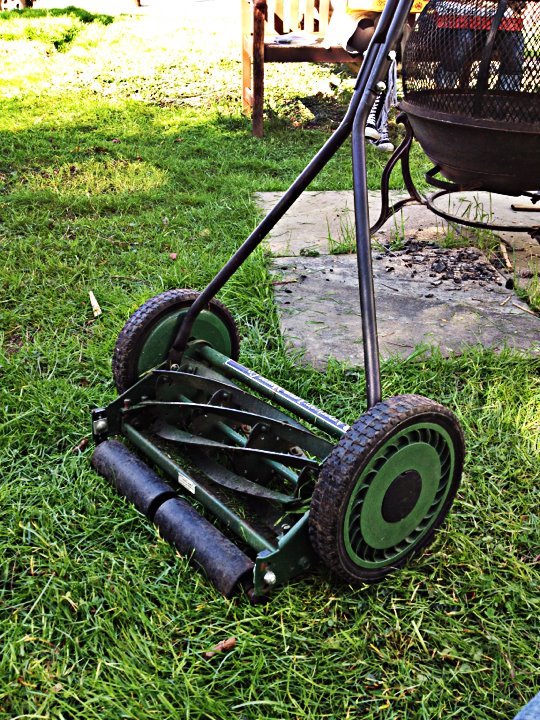 With this unseasonable weather this past week, it has been hard to resist doing a little work outside. It helps when you have a gray Sunday with nothing to do other than work on the house and even better when you have in-laws in town for reinforcements outside. I was certainly not expecting to be itching to get stuff done outside before the end of March.
My father in-law brought the heat, in the form of a chainsaw, to clear up some of the saplings in the yard while leaving the big trees to the experts. Maybe in an attempt to offset the power of the chainsaw, we cut the grass with the manual mower.
I still have to focus on the inside of the house. My project was finishing off the ceiling in the portion of the kitchen that is under the bathroom. Doing so cleans up the look by obscuring the pipes and wires. Working in the ceiling was a good opportunity to add the light to brighten up a dark corner. Finishing off the new ceiling with white beadboard has given a brightened look, allowing light to reflect off the white countertops and the new white ceiling, giving the illusion of a lighter space.
If you are doing overhead work, make sure you cover the floor and furniture with drop cloths. Also, have helping hands ready to hold the boards up so you don't hurt yourself or damage anything that is vital. Using white pre-finished beadboard gives an almost instant finished looked – the little trim covers up the seams. The white surface softens that side of the room and reflects the new light.
Stay tuned for what projects are coming up next week.