Halloween candy and decorations have been lining the aisles of local stores since August, but low and behold, Halloween is finally here! Whether you have been working on an ingenious costume for weeks or simply throwing on a witch's hat, it's time to dress-up and head out for some spook-tacular fun. One of our favorite things about Halloween is that it offers something for everyone. For kids there are mountains of candy, festivals, trick-or-treating and games. Adults get to revel in costume contests, parties, and well let's be honest, mountains of candy. Even our four-legged friends get a chance to join in, with costumed pet parades. We've rounded up a list of some of the Halloween Happenings on the Shore, from haunted forests to costume contests. Keep reading for more…
Halloween Spook-Out Party
Northside Park – 125th Street and the Bay, Ocean City
Get your Halloween costume ready and head to the gym at Northside Park for carnival games, arts and crafts, hayrides, snacks and more. Costume contests are scheduled throughout the event and all-ages are welcome. The is a free event, simply bring a bag of individually wrapped candy per child. The Halloween Spook-Out Party starts Sunday, October 27 at 1pm and lasts until 3pm.
Screams at the Beach
22518 Lewes Georgetown Highway, Georgetown, DE
This event is not for the faint of heart. Horror, mayhem and terror await you. Enter the Town of All Hallows and face the town's haunted curse of The Hallow. There's the House of the Hallow, Pandemonium, the Cemetery of Sorrow and the Crimson Woods. As the story goes, a man was wrongfully accused and sentenced to death. After his execution he returned a deeply tortured soul ready to exact revenge. The curse of The Hallow runs deep, so beware…Screams at the Beach is open from 7pm until late. Tickets are $20 per person.
Delaware State Park Fun
Cape Henlopen State Park & Delaware Seashore State Park
Delaware's State Parks are offering up a number of Halloween Happenings this year. At Cape Henlopen State Park, enjoy the Children's Fantasy Trail all weekend long. Cost is $5 per child and includes the Jack O'Lantern Trail and entertainment. At the Delaware Seashore State Park, stop by the Indian River Life-Saving Station Museum for one of their many exhibits this weekend. The Lantern Tours will be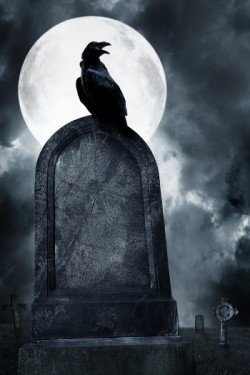 available all weekend long from 6-7:30pm. Return to the Museum Saturday at 2pm for the Owls: Predators of the Night exhibit. Learn to identify common owl species found in our area. Or explore bizarre maritime traditions and superstitions of 19th Century sailors during Shipwrecked: Tales of Traditions and Tragedy.
Seacrets Halloween
117 49th Street, Ocean City, MD
Seacrets is the unofficial Halloween hub of Ocean City. If you're looking for a Halloween party of epic proportions, than this is your spot. The Halloween costume contest yields all sorts of crazy and creative costumes. The grand prize is a trip for two to Jamaica so the stakes are high. There are two chances for Halloween fun at Seacrets, the first is this Saturday, October 26, when costumed attendees will compete for the grand prize. Thursday, October 31st, head to Seacrets for the locals party, which includes up to $1000 in prizes.
Haunted Forest Roxana
35943 Zion Church Road, Roxana
Each year the Roxana Volunteer Fire Company throws a serious Halloween fright fest. Head into the haunted forest and prepare to scream your head off. Pricing is $10 per person.
Zombie Apocalypse Block Party
Dowtown Salisbury
Zombies are everywhere lately… television shows, movies, books, and tonight (October 25th) zombies will take over Downtown Salisbury for the Zombie Apocalypse Block Party. From 6 to 10pm, celebrate Halloween with the "undead."  Music by UpriZing, live DJ, games, raffles, costume contests and prizes will be featured, as well as beer on sale. Admission is $10; for ages 16 and up.
House of Pocoween
2 Market Street, Pocomoke City
The Delmarva Discovery Center is transforming into a Halloween hotspot this Friday night, with terrifying tales, creepy critters, costume contests, crafts, games and candy. Children in costumes are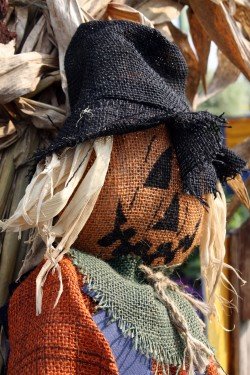 admitted for free. The fun starts at 6pm.
24th Annual Sea Witch Festival
Rehoboth Beach, DE
Each year, the Rehoboth Beach-Dewey Beach Chamber of Commerce and Visitor's Center hosts this spook-tacular event, which includes three days of games, vendors, performances and parades. This year's line-up is impressive as always, so we've rounded-up a few of our favorites, from a Broom Tossing Contest to the Sea Witch Costume Dog Parade. Activities run all weekend long, starting this Friday, October 25.
Nightmare at the Furnace
3816 Old Furnace Road, Snow Hill, MD
Calling all ghost hunters! Head to Furnace Town this Saturday, October 26 from 7pm to 1pm for ghost stories by the bonfire and haunted music. Beer, wine, soda and hot dogs will also be on sale. Bring your scariest costume.
Halloween Fall Festival
White Horse Park, Ocean Pines, MD
All ages are welcome this Saturday, October 26, with Halloween activities in the Pines from 1 to 4pm. Costume contests, carnival games, face painting, arts & crafts, pony rides, moon bounces and haunted hay rides are just a few of the activities to expect. Refreshments will be available for purchase.
Great Pumpkin Race
OCtoberfest is still underway in downtown Ocean City, including this weekend's Great Pumpkin Race. Wild and tricked our pumpkin race cars will battle it out in side-by-side racing down the Boardwalk at North Division Street. Registration begins at 1pm, with the race kicking off at 2.
Treat Street
Downtown Salisbury
Enjoy a safe and fun night of trick-or-treating at Salisbury Jaycee's 6th Annual Treat Street. The event is from 6 to 9pm and includes candy tables, games, storytelling, mascots and other activities. All children must arrive in costume.