"The old concept of the vocational school…it's not a useful concept anymore," asserts Worcester Technical High School Principal Caroline Bloxom as we embark on our tour of the school. Just a few minutes into the tour and we could already tell that the team, students, and facilities at Worcester Technical High School (WTHS) would be effectively debunking any preconceived notions we had of the stereotypical vo-tech school. With an impressive list of programs, dual enrollment opportunities, and an approach to education that is deeply rooted in developing value added, real life skills, WTHS is challenging students (and parents) to think beyond the page.
"Teaching the whole student" is the motto at WTHS, a notion that is evident in the holistic approach upheld in each of the 19 programs of study at the progressive public secondary school. Centrally located in Newark, the WTHS serves students in grades 9 through 12 who are enrolled in the three area high schools – Pocomoke, Snow Hill, and Stephen Decatur. The underlying goal for each program is to prepare students for both the world of work and for post-secondary education. Typically the misconceptions surrounding technical high schools (which we admittedly harbored until recently) is that students are prepared for the work force at tech schools but NOT for college. Bloxom was quick to point out that these stereotypes couldn't be further from the truth. Unfortunately, it's a stigma that many parents still adhere to. "We hear repeatedly that people didn't know what a great school or program or facility this is here," said Bloxom, who spent 12 years as Principal of Pocomoke Middle School before moving to her position at WTHS three years ago. "That idea that going to a vo-tech school means that you won't be going to college…that's simply not the case anymore."
In fact, many of the WTHS students are on the path to college, including a current WTHS student who recently celebrated acceptance to Harvard. Programs in per-engineering, biomedical sciences, business management, nursing, early childhood education, and media production serve as excellent foundations for college study, with many courses translating into college credits. Other students choose programs and certifications at WTHS to gain a skill that can help them support themselves financially once they are enrolled in college. Bloxom noted an example of a student who got her cosmetology certification at WTHS in order to have a secure income to help her pay her way through a four-year college. "These students are developing valuable skill-sets – it's value added," said Bloxom.
Of course not every student attending WTHS has their eye on four-year degrees, and with the mounting student debt crisis and shrinking job markets for recent graduates, the notion of having to attend college to have a successful career is slowly becoming outdated. More and more students are seeing the value in becoming trained in a specific trade – cosmetology, culinary arts, welding, HVAC, Ag Science, Carpentry and Automotive Technology are all viable and lucrative career paths.
College prep curriculum, access to business partnerships, and employability are all aspects of the idea of 'teaching to the whole student' at WTHS, including hands-on learning that students will carry with them not only to college or to future jobs, but for the rest of their lives. "They learn so many soft skills here, like how to work in teams or how to work successfully in an internship," said Bloxom.
Halfway through our tour the afternoon students arrived (students spend part of the day at their home school and the other half at WTHS). Students were quick to get to work on their respective projects, exhibiting a level of pride and excitement that one wouldn't typically expect of a group of teenagers halfway through a school day. Whether it was a group of per-engineering students working through problem, hospitality students entrenched in the throes of event planning, auto-tech students performing a full rear-alignment, or the criminology students showing us their forensics work, it was clear that the students were taking pride in their work. Value added indeed.
A quick view of a WTHS student and teacher made video is a great example for those of you wanting to know more – just click here.
Or take a look at our photo gallery: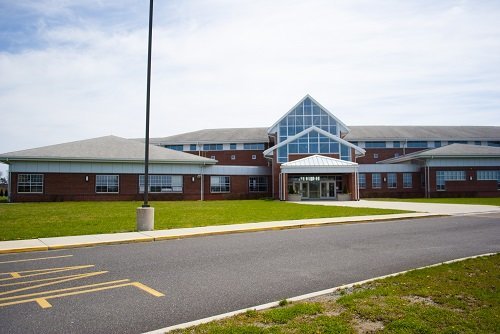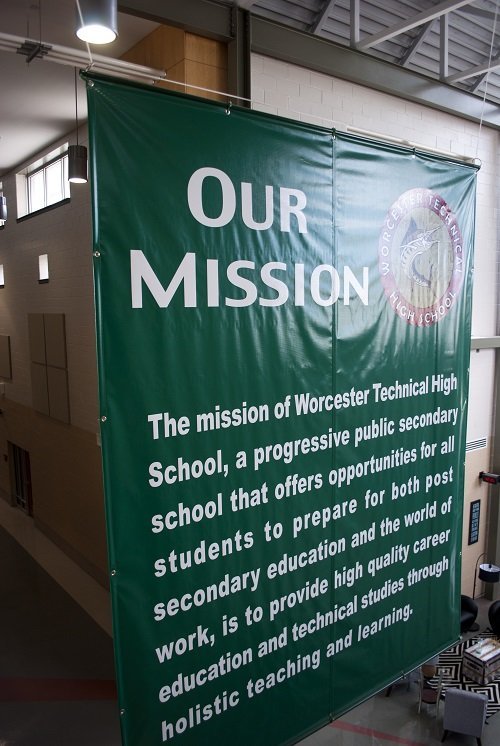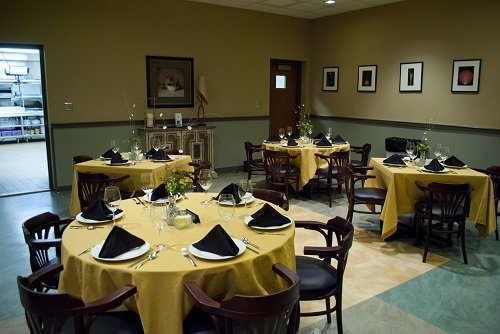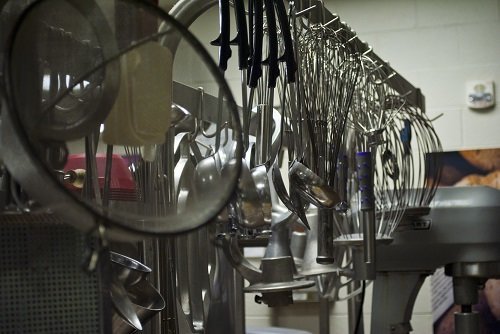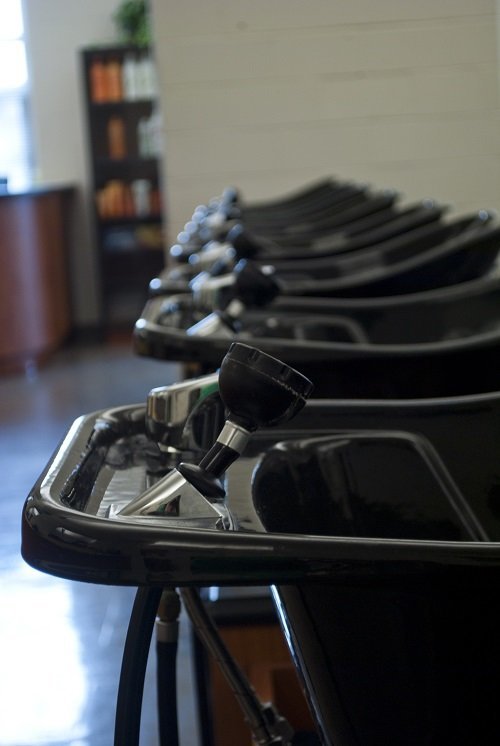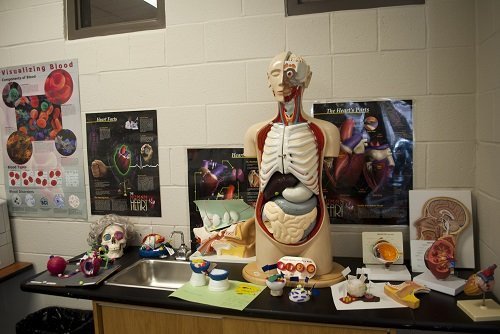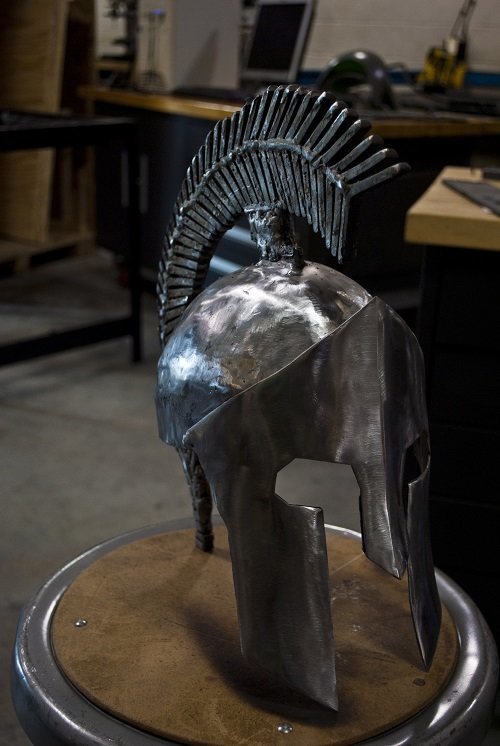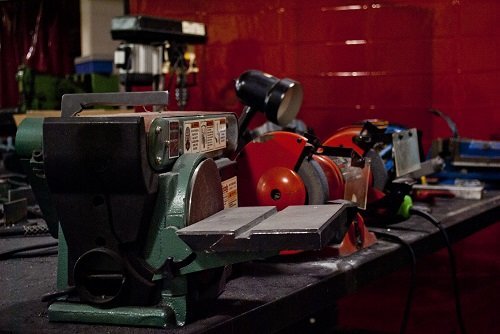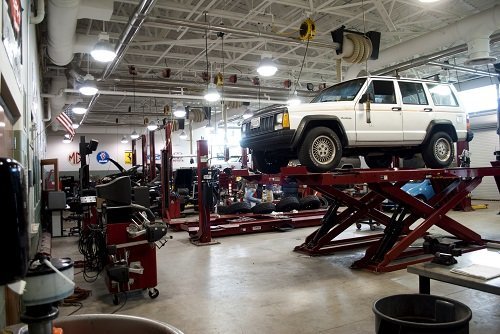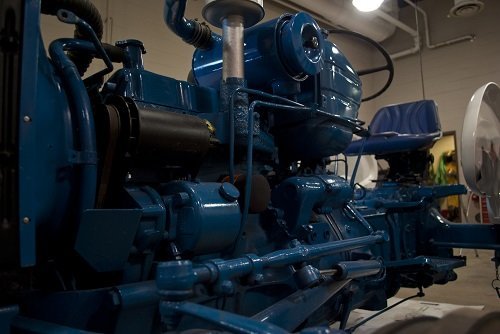 Stay tuned…