This time of year, it's easy to get wrapped up in the holiday season. Halloween, Thanksgiving, Christmas, New Year's…the madness begins early and keeps you busy for three solid months with parties, celebrations, decorations, festivals, events, and shopping. In the midst of it all, we try to take stock and balance out the celebrations with some philanthropic endeavors. October brought many fantastic Breast Cancer Awareness Events, Thanksgiving provides the perfect opportunity to contribute to local food drives, and the month of December marks the time of year that we strive to go above and beyond to give to those in need. First up on our agenda is fostering a new local event that aims to raise funding and awareness for the American Cancer Society. Bark for Life is coming to Berlin, and with a combination of two of our favorite things – pups and charitable causes – we are excited to (literally) hit the ground running on this event.
When: Friday, November 13, 2015, 5pm until 7pm
Where: Berlin Fire House & Downtown Berlin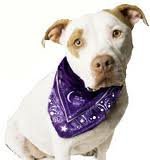 What: The American Cancer Society Bark for Life is a fundraising event honoring the life-long contributions of our canine caregivers. In addition to raising funding and awareness, Bark for Life aims to empower people through their canine partnerships while touting the mission of the American Cancer Society. The walk will honor people that we have lost to cancer, to celebrate those who have survived or are currently battling cancer, and to fundraise in support of the American Cancer Society.
Dogs owners and their companions, guide dogs, service dogs, rescue dogs, therapy dogs, police dogs, cancer survivor dogs, diagnostic dogs…they will all be in attendance to walk with their owners and friends for this terrific cause.
It's no secret that we are dog lovers through and through here at ShoreBread. We are firm believers that your canine companion has a lasting and positive impact on your life in countless ways, including unconditional love, joy, compassion, and security, to name a few. For those battling cancer, it is that same unconditional love and support that plays a key role in survival.
As the event nears, we will share more information, but as of now, anticipate a costume contest, 50/50 raffles and door prizes, an after party at Sisters, and much, much more! To be held in conjunction with the 2nd Friday Art Stroll, the event is a perfect opportunity to enjoy a Friday evening in Downtown Berlin while making new friends – both canine and human – and contributing to a cause that effects each and every one of us. Sign up today by clicking here.