Here on the Eastern Shore, shellfish and seafood are a massive part of our culture. Blue Crabs, Rockfish, and Flounder are just a few of the sea creatures we find in our local restaurants  and grocery stores – not to mention the massive billfishing tournament that takes place here every year. A commonly overlooked species, that has a tremendous impact on the life of the Chesapeake Bay area – both economically and ecologically – is the humble oyster.
Oysters are delicious and versatile. They can be prepared in a variety of ways from grilling to frying, or eaten raw. An oyster's location and diet will dictate its flavor once harvested. Waterways that are highly salinated and low in algae will cultivate a saltier oyster than a brackish water area with a high algae content. Learning about the bays and estuaries near you can help educate you on the kinds of oysters your local restaurants may be serving.
For a quick, authentic oyster fritter meal, check out this recipe from Cooks.com.
The oyster is more than just a delectable treat. This modest mollusk can filter 50 gallons of water a day – digesting phytoplankton and other impurities – creating a healthier environment for all marine animals (and by extension, humans). Cleaner waters promote better growth for seagrass which are food and breeding grounds for some of the other sea creatures mentioned earlier – Blue Crabs and Rockfish in particular. As generations of thriving oysters settle and grow together, they form reefs which create homes for other sea life, sustaining and supporting the ecosystem of that body of water.
Check out this video, produced by the Oyster Recovery Partnership, showing the filtration power of 20 mature oysters in water and algae taken from the Severn River in Maryland.
Its no wonder why the oyster deserves such love. So it should be no surprise that the Hyatt Regency Chesapeake Bay Golf Resort, Spa & Marina is holding its 6th Annual Oyster Week, from November 19th – 26th. This event offers cooking demos, cookouts, wine pairings,and much, much more. Overlooking the Choptank river, the Resort's menus will be featuring local breeds of oysters, harvested from the Choptank itself. Additionally, the event will promote Aquaculture Education to raise awareness for the crucial part oysters play for our area and the challenges the oyster population is facing today.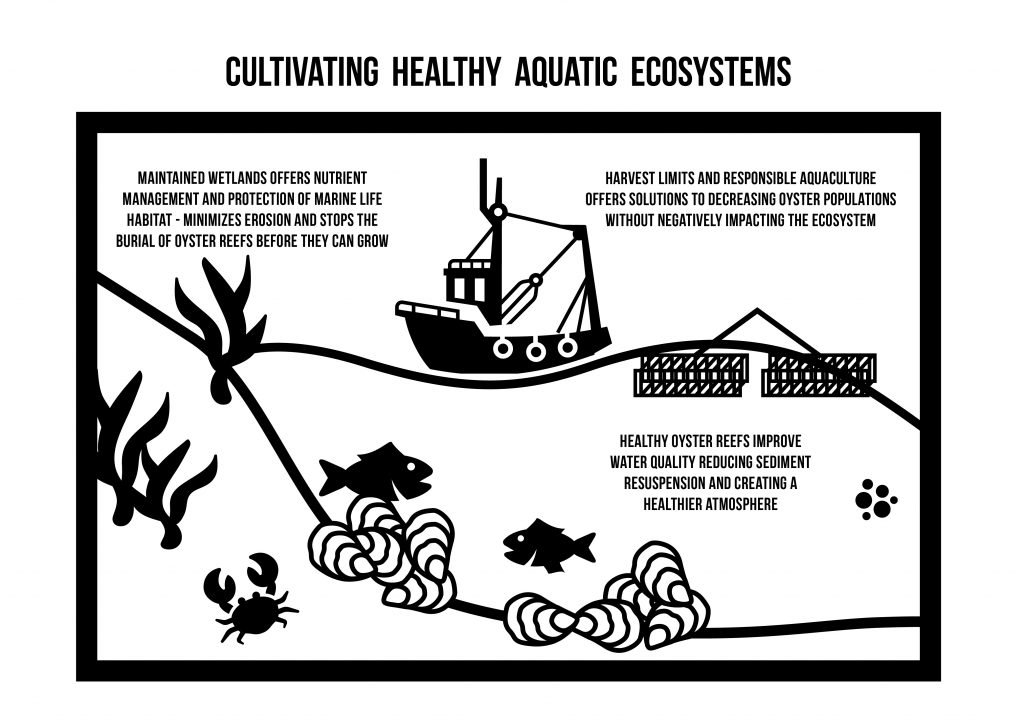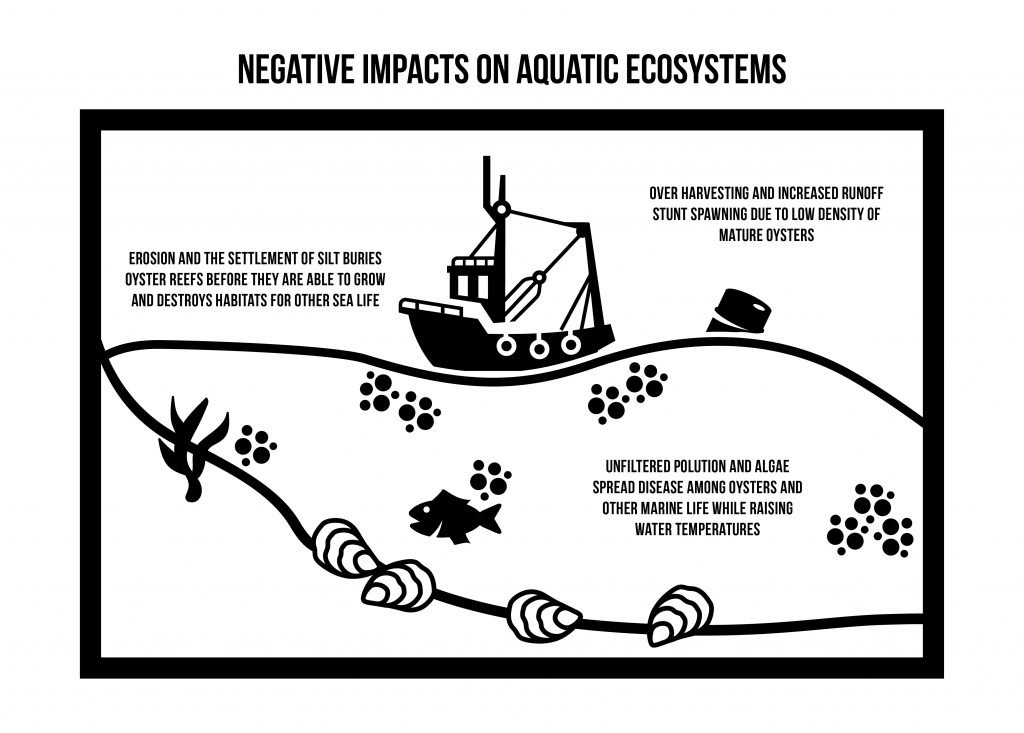 The Hyatt Resort also promotes the important work being done at the University of Maryland Center for Environmental Science's Horn Point Oyster Hatchery. Oyster harvesting is roughly 1% of what it was throughout history. This drastic decrease can be attributed to poaching, over-harvesting, disease, and the acidification of our waterways. At UMD's Hatchery, they study the cause and solution to these problems as well as encourage good practices for growing and restoring healthy populations of oysters.
We love oysters on Delmarva. That simple bivalve offers so much to our culture. They are indulgent delicacies, the champions of bay-cleaning and filtration, and one of the pillars on which our ecosystem rests. Either by attending a festival or event like the one hosted by the Hyatt Regency, learning more about oysters, or preparing a delicious meal for our family, we should celebrate the oyster and its contribution to our way of life here on the Eastern Shore.