Blueberry-Lemon Chia Pudding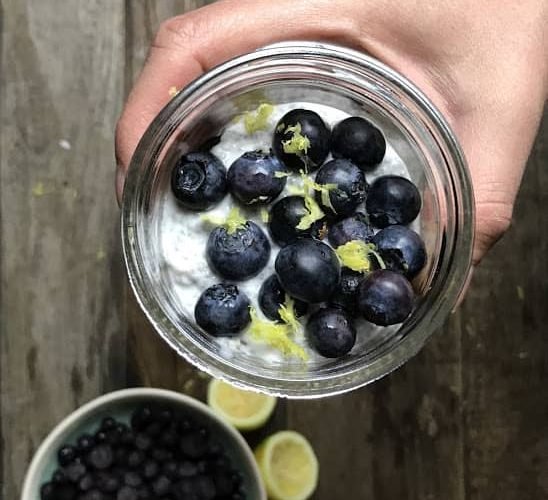 Nutrition Facts
Calories: 270
Fat: 19g
Saturated Fat: 13g
Protein: 4g
Carbohydrates: 28g
Fiber: 6g
Sodium: 15mg
Ingredients
1 cup coconut milk
1/4 cups chia seeds
2 tablespoons maple syrup
2 cups blueberries
1 lemon (2 tbsp lemon juice + 1 tsp lemon zest)
Directions
Zest and juice the lemon, as needed.
Add the coconut milk, chia seeds, maple syrup, and lemon juice to a medium mixing bowl. Whisk until well-combined.
Pick out 4 small ramekins or serving glasses. Drop half of the blueberries into the bottom of the ramekins.
Pour the chia-lemon mixture on top of the blueberries.
Top each pudding cup with the remaining blueberries and lemon zest. Refrigerate until serving.