George's Mexican Layer Taco Dip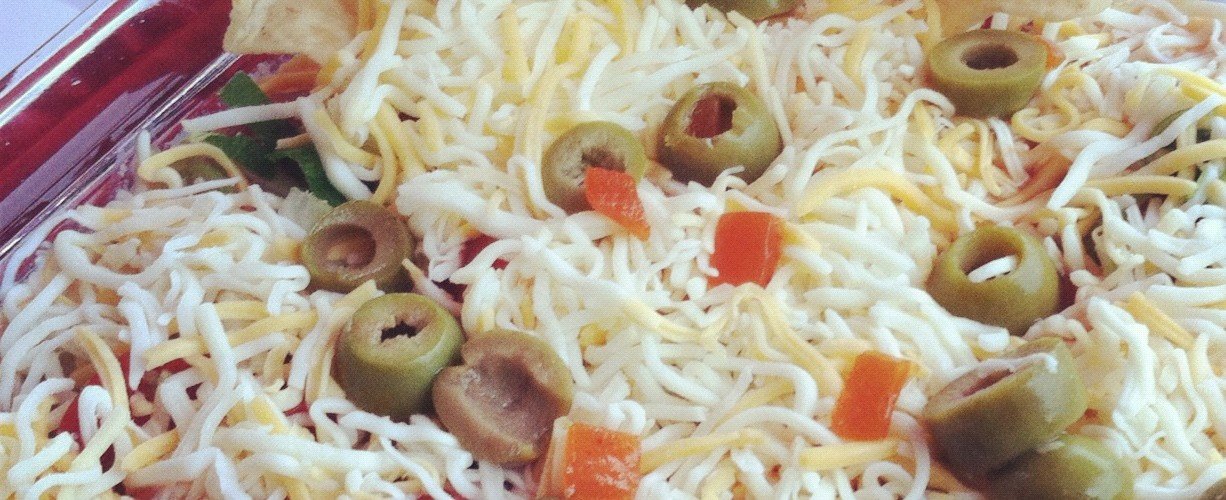 INGREDIENTS:
1- 15 oz. can of refried beans
1 packet (1.25 oz.) taco seasoning
1- 8 oz. package of cream cheese, softened
1-16 oz. container sour cream
1 cup George's Bloody Mary Mix
1- 16 oz. jar salsa
1 cup diced tomatoes
1-1/2 cups shredded iceberg lettuce
1/2 cup chopped scallions
1- 8 oz. package Mexican style shredded cheese
1/4 – 1/2 cup chopped green olives with pimento
First layer: mix beans and taco seasoning and spread onto bottom of serving platter
Second layer: mix cream cheese, sour cream, and George's and spread on top of beans
Third layer: spread salsa on top of cream mixture
Fourth layer: iceberg lettuce, then tomatoes and scallion
Fifth layer: add the cheese
Last layer: top with green olives
Now just serve with chips and you're ready to party!
This recipe was provided by Theda Bakis of George's Mixes.