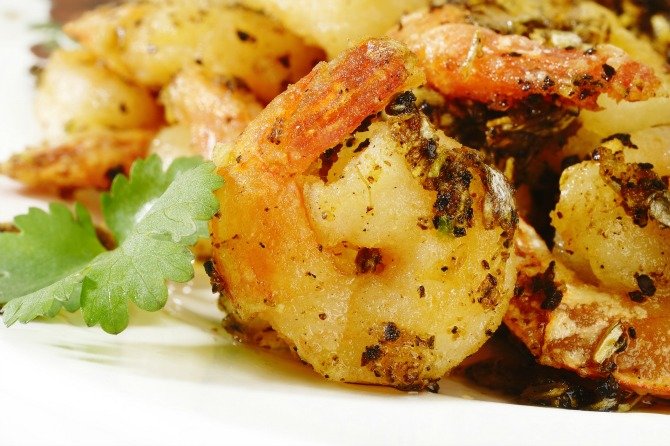 INGREDIENTS:
1 lb. of 16/20 tail-on peeled and de-veined shrimp
2 tablespoons clarified butter or extra virgin olive oil
1 cup dry white wine
garlic butter (recipe in ShoreBread Bread Box)
16 pieces or so of warm crusty bread
Heat saute pan until very hot. Add clarified butter or oil. Add shrimp and saute in pan until half-way done. De-glaze pan with white wine. Reduce for 30 seconds. Whisk in 3/4 of the cold (*must be cold) garlic butter in the pan alternately on and off the heat until emulsified. The sauce should be creamy. Do not heat too long or the sauce will break down. Serve with a crusty bread for dipping.
This recipe was provided by local Ocean City chef, Gary Beach.