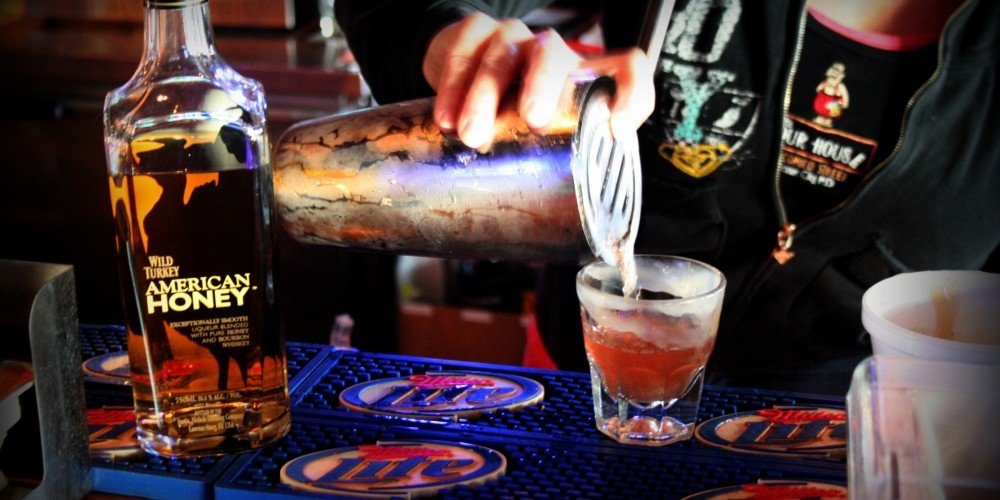 INGREDIENTS:
1 Part American Honey Bourbon liqueur by Wild Turkey
1 Part Cranberry Juice
Canned turkey gravy – Enough to rim a shot glass
The Thanksgiving Dinner shot is meant to taste like Thanksgiving dinner and dessert in one glass. The sweet honey-flavored bourbon by Wild Turkey mixes well with cranberry juice. It provides a sweet, yet slightly tart, savoriness. The gravy that lines to shot glass, and usually drips down into the shot itself, makes the cranberry and honey mixture taste just like a traditional Thanksgiving dinner.
Rim a standard shot glass with traditional turkey gravy. Mix 1 part American Honey by Wild Turkey with 1 part cranberry juice (more or less to taste) in a cocktail shaker with ice. Strain ice out of shaker and pour chilled bourbon/cranberry mix into gravy rimmed shot glass.
Enjoy your Thanksgiving Dinner Shot!
ShoreBread reminds readers to please drink responsibly this holiday season!