Mother Nature may finally be waking up from an extended sleep, and just in time, too. This weekend's proposed forecast for Ocean City, MD features sunshine and warmer temperatures, perfect weather for hunting eggs, riding ponies, and celebrating spring break and the Easter holiday.
Whether you're looking for family-friendly outdoor spring or Easter celebrations, or weighing the options for Easter brunch or dinner, Ocean City, MD and the surrounding quaint, small towns offer plenty of options for celebrating the holiday by the sea. Find Shorebread's suggestions below.
Spring/Easter Family-Friendly Celebrations:
Ocean Pines:
Sponsored by the Recreation and Parks Department, the Ocean Pines Easter/Spring Celebration and Egg Hunt features face painting, pony rides, carriage rides, moon bounces, an Easter Bonnet Contest (at 12:30pm) and an egg hunt with Bugsy O'Hare!
Located at White Horse Park in Ocean Pines (through the north gate entrance, located on Ocean Parkway), on Saturday March 30 from 11 am to 2 pm.
Easter Egg Hunt times:
Ages 0-2: 11:30 am / Ages 3&4: 12:00 pm / Ages: 5&6: 1:00 pm / ages 7-9 1:30 pm.
Berlin:
The 18th Annual Spring Celebration, held all throughout the town of Berlin Saturday March 30th, includes pony rides, carnival rides by Jolly Roger Amusements, pancake breakfasts with the Easter Bunny, an egg hunt at Stephen Decatur Park at 11am, an Easter Bonnet and Mad Hatter Parade and Contest, and much more. Festivities kick off with the pancake breakfasts and continue all day. More information, here.
Ocean City:
OC Easter Arts & Crafts and Kid's Fair, brought to you by Ocean Promotions and held at the Ocean City Convention Center, is a two-day event (Friday, March 29th – Saturday March 30th), that holds continuous egg hunts, and features magic shows, puppet shows, jelly bean contests, face painting, and massive inflatables and a rock climbing wall by Extreme Events. More information, here.
Northside Park: Saturday March 30th from 1:00pm – 3:00pm
Easter egg hunts, visit from the Easter Bunny, arts and crafts, entertainment. Bring your own basket. Registration is limited. $8; $6 for Ocean City residents.
Carousel Hotel 118th St:
Hosting three egg hunts at 9:45 am each day Friday – Sunday. Free for hotel guests.
The Red Doors Community Center is hosting a free egg hunt on the beach, Easter Sunday March 31st, at 10:00am. Meet on the boardwalk at 3rd street and come early, they expect to be finished by 10:15 am. Please bring your own basket and a camera to capture the kids in their Easter best at the beach!
All are welcome to attend the 8 am or 10:30 am Easter Sunday Services at St. Paul's By-The-Sea, located at 3rd st. and Baltimore Avenue.
Lighthouse Sound, St. Martin Neck Road, just off rt. 90 is hosting two egg hunts, 11:30am and 2pm to coincide with their Easter Brunch. Call 410.641.1199 for reservations.
Easter Brunch and Dinner Offerings: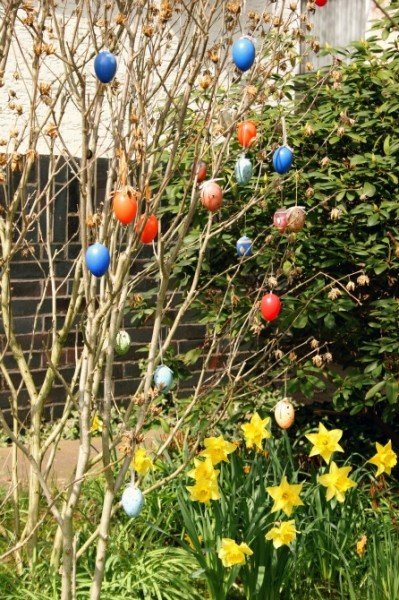 Carousel Hotel 118th St. offers a special Easter Brunch Menu from 11:00am – 3:00pm Easter Sunday.
The Dunes Manor hosts an oceanfront Easter Brunch by the Sea with three seatings: 10am, 12 noon, and 2pm. Reservations are highly recommended. View the full menu, here.
Lighthouse Sound Restaurant features Easter Brunch on a golf course overlooking the Ocean City, MD skyline, from 10:0am – 3:00pm, with two egg hunts for the kids.
Sunset Grille, located dockside in Sunset Marina in West Ocean City has a special Easter Brunch Menu until 3pm. Reservations recommended.
32 Palm, oceanfront in the Hilton hosts Easter Brunch from 10:00am – 3:00pm, featuring an omelet station, waffle station, carving stations, salad and seafood stations, yogurt parfait station…and more. Full menu, here. Kids 4 and under eat free.