Here at ShoreBread, we clearly love all things related to our beloved Delmarva region. From Ocean City to St. Michaels, from Lewes down to Chincoteague, we love traversing the Eastern Shore of Maryland and Lower Delaware to find the best bites, the latest trends, and ALL of the happening events. Nonetheless, it's always fun to take a trip over the bridge from time to time. After all, if there's one thing the beach life instills in you it's a passion for natural beauty and travel. In that vein, we have decided to share some of our staffs' trips with you all, to inspire you for your next journey, whether it's a several-week-long trek through Europe or a weekend getaway in Philadelphia. This past week, we spent a few days in New York City, a.k.a the city, the big apple, the best city in the entire world…you get the hint. New York City may be the complete opposite of Eastern Shore living, but we sure do love the chance to head north and revel in the shopping, the sites, the culture, and of course, the food!
A weekend in NYC can be precarious to map out – there is simply too much to see. You could live in Manhattan for years and still not see everything. Throw Brooklyn into the mix and you're downright overwhelmed. This trip we decided to focus on three key points: food, shopping, and the Fleetwood Mac concert. Food – this is a tough one as NYC is home to every type of cuisine imaginable. As NYC veterans, we had our sites set on a few favorite hot spots:
Chavelas (located in Crown Heights, BK): This place is a favorite of ours for so many reasons. While it is definitely off the beaten path, the tiny, Mexican eatery is adorable, affordable, and downright delicious.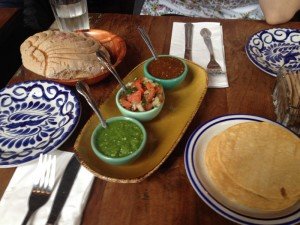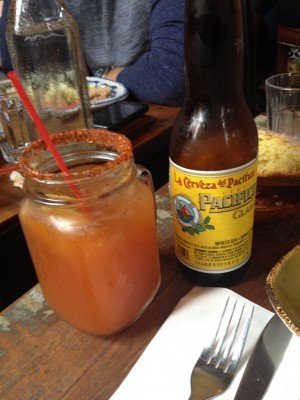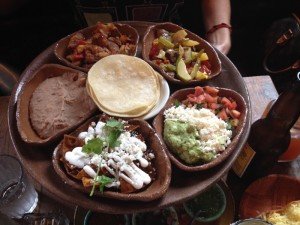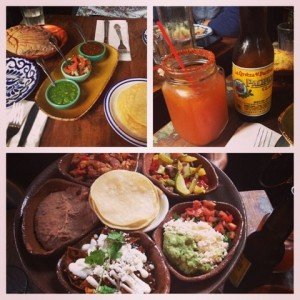 Land (Upper West Side): When in NYC we try to indulge in all of the ethnic cuisine that we are unfortunately lacking here on the Eastern Shore. If you like spicy, you'll love a spicy Thai dish. On a recommendation we opted for Land this trip, and boy were we glad we did. **warning, this spicy curry dish left us downing water…in a good way!**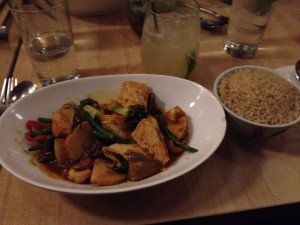 Grey Dog Cafe (Chelsea): For a true hipster experience (think pricey coffee, flannel-clad staff, and eclectic decor) stop in the Grey Dog. More importantly though, stop in for the food. Their selection of soups, salads, sandwiches and inventive appetizers leave you perusing the menu for a good ten minutes before narrowing down your choices. We've been fans of this cute spot for years…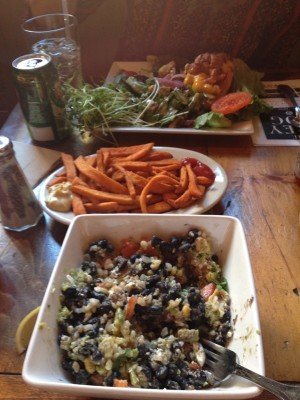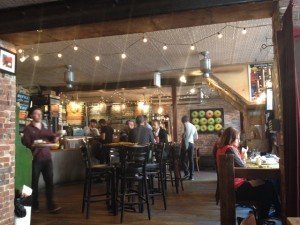 Caracas (East Village): Oh Caracas. With locations in the East Village and Brooklyn, we always try to stop in here for at least one arepa. For those of you who don't know, an arepa is a Venezuelan  sandwich-meets-pita-meets-taco. Stuffed with your choice of meats and veggies and cheeses, these little pockets of heaven are hard to resist.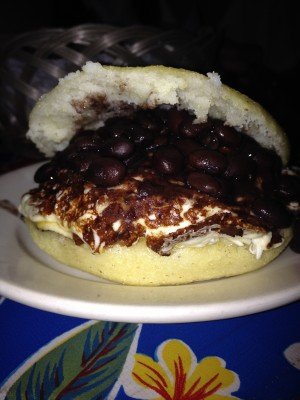 …and the Chelsea Market: Chelsea Market is an experience within itself. With shopping, gourmet groceries, and more food options that your appetite could possibly handle, we suggest arriving hungry. We couldn't resist the cupcake counter, the spice market, or the shopping.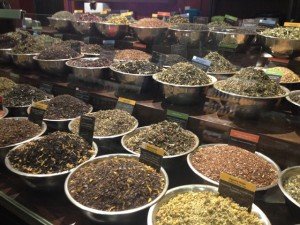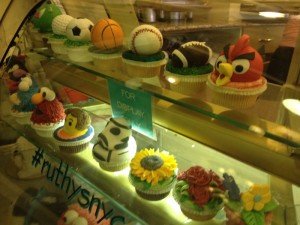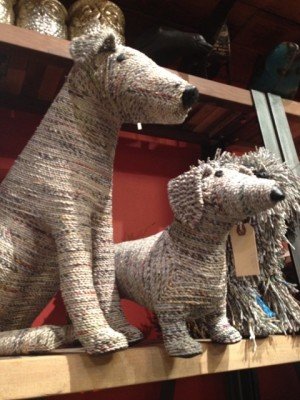 If it seems like all we did was eat during this trip to NYC, well, that's because we did. Some shopping was involved, but no one wants to see our dressing room montage (or the damage to our bank accounts). Some sightseeing was in order before the big Fleetwood Mac concert, with a beautiful walk through Central Park, a stroll along the Highline, some wandering through the East Village and a late night adventure through Times Square. The Highline is an often overlooked tourist attraction. What was once a railroad is now a gorgeous, elevated park/walkway along the West Side of the city. With food, artwork, and unique views, we highly recommend it.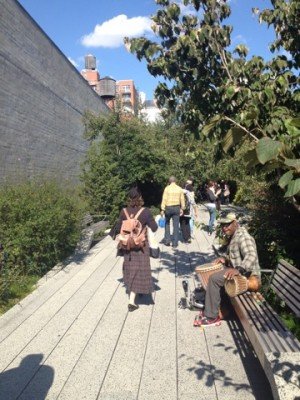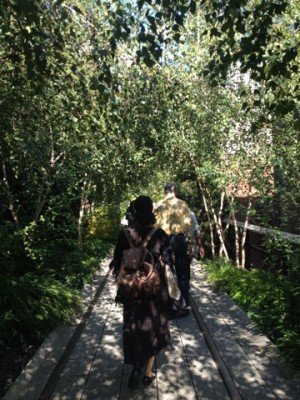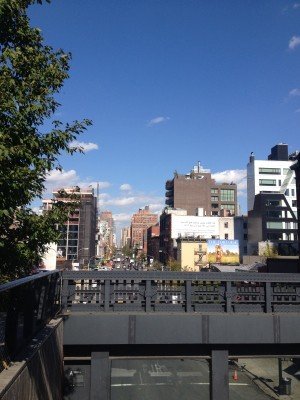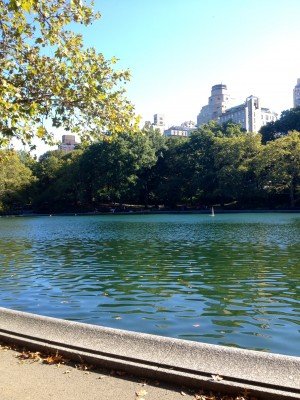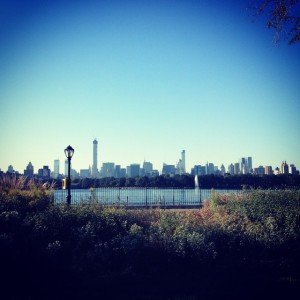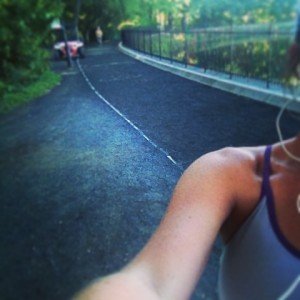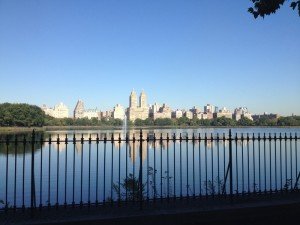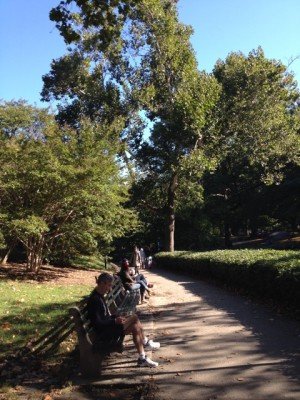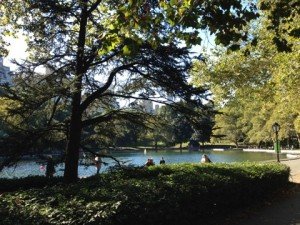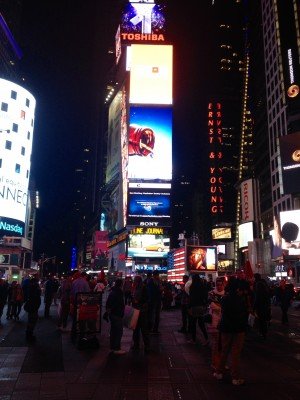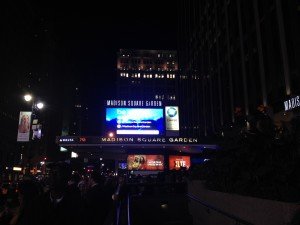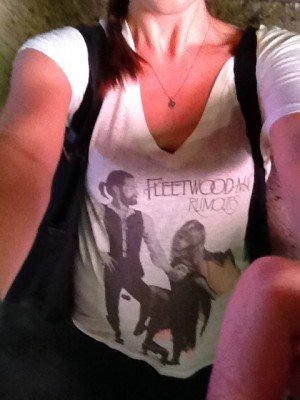 Oh Fleetwood Mac. 40 years together and they still sound amazing while packing a stage presence and uncanny amount of energy. If you have the chance to see these guys in concert…do it.
So ends this #OffShore trip to NYC. Stay tuned for more of our shore and off-shore adventures, and as always, look for our daily slices of coastal life!