If your Facebook and Instagram feeds looked anything like ours did over the past few days then you've noticed a whole lot of bling popping up. That's right, it's that time of year when wedding engagements abound. But once the excitement of the shiny new rock on your finger wears off, you're quickly inundated with questions: Have you picked a date? What's the venue like? What are your wedding colors? And on, and on, and on. The stress can be daunting but if you're looking for a waterfront wedding with an idyllic setting and stunning sunset views, than look no further than the Combsberry Inn.
You probably saw our photos from our most recent trip to our favorite little bed & breakfast. Sprawling waterfront views of Bringman's Cove (a tributary to the Choptank River), the historic 1730 Country Manor complete with carriage house and cottage, and the rustic barn are just a few of the selling points that got our wedding wheels spinning. It was easy to envision the perfect wedding photos at any time of year at Combsberry. The garden, the dock, under the trees, or pretty much anywhere on the 30-acre plot will make for the ideal backdrop for photo-ops.
The Combsberry Inn only books six weddings per year, so we suggest booking now! Wedding ceremonies can be held pretty much anywhere on the property, including along the waterfront, in the garden, or inside the rustic barn. The barn boosts wooden beams, ample natural lighting, and plenty of space for your guests to mingle, dine, and dance the night away. The barn space is perfectly suited for a formal sit-down dinner, as well as casual cocktail hours. Interested in an outdoor ceremony and reception? Plan your celebration outdoors on the lawn. Wedding planning and catering are not provided, however nearby St. Micheal's, Easton and even Annapolis offer a wide array of options for your special day. Whether you are planning a vintage wedding or envisioning simplistic formal, a Combsberry wedding is guaranteed to be beautiful in the picturesque venue.
The cozy atmosphere at Combsberry is staged for small to medium sized weddings of up to 100 people. To book a weekend wedding, there is a required buyout of two nights, which includes the entire property (manor house, carriage house, cottage and barn). "So the guests will have access to the entire property," explained Innkeeper Abby Rose, adding "they have all their favorite spots on the grounds to chose from. There are definitely several different areas where you can host your wedding."
In addition, Combsberry provides an enticing elopement package, for the couple that wants to ditch the stress and enjoy a private, romantic wedding weekend. Starting at $1500, Combsberry provides the atmosphere, the flowers and the cake for an intimate ceremony for the happy couple and their two witnesses. The two night stay in Combsberry's Carriage House includes a great room, full-size kitchen, adjoining bedroom with king sized bed, fireplace and whirlpool.
Still not convinced? Take a look here: https://www.youtube.com/watch?feature=player_embedded&v=R-dvL1gtmcc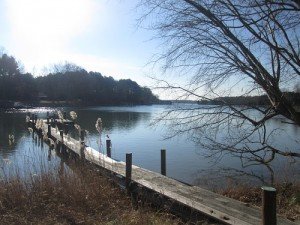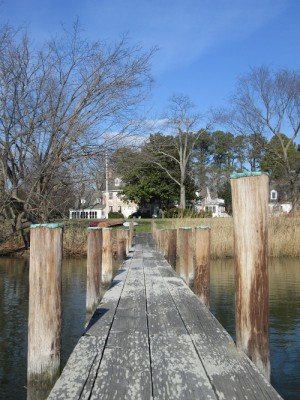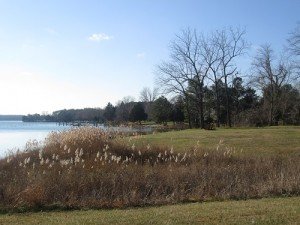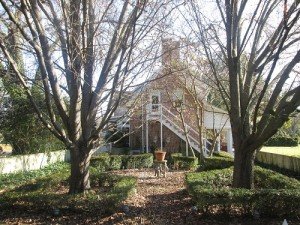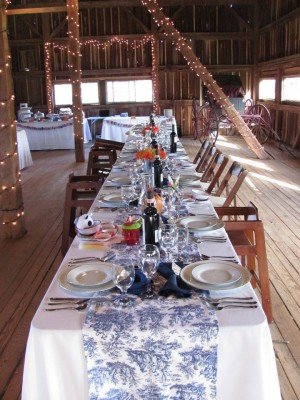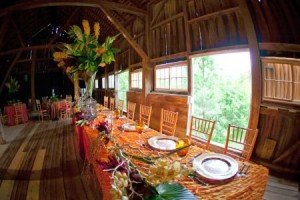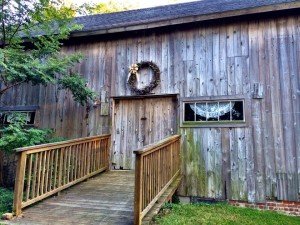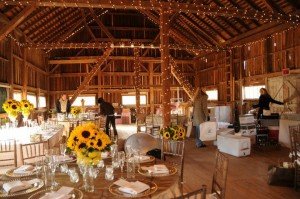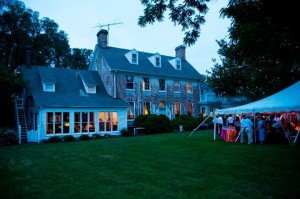 For more on planning your wedding weekend at Combsberry, contact their Innkeeper today by visiting their website or by sending inquiries to innkeeper@combsberryinn.com. Happy wedding planning!