Along the tourist-driven streets of Rehoboth Beach, Delaware just off the boardwalk is the unique, coastally elegant restaurant Blackwall Hitch. As the summer winds down and Fall Season begins to pick up, Blackwall Hitch is ready to present new menu items and feature its best-selling dishes throughout the year.
We sat down with their new Executive Sous Chef, Tim Harley. As a 2008 graduate of the Atlantic Culinary Academy's Le Cordon Bleu program in Dover, New Hampshire, Chef Tim recently joined the Blackwall Hitch in Rehoboth Beach, coming from the location in Alexandria. Since 2008, Chef Tim has been executing his culinary skills as a Chef at Georgetown University, a culinary instructor for Sur La Table, and Executive Chef of Lucky Strike Entertainment in Washington, D.C. While he was working at Lucky Strike Entertainment, Chef Tim even appeared on Food Network's Cutthroat Kitchen. "Season 7, Episode 6. Check it out," he said. He wasn't just a contestant on the show, he was the runner-up!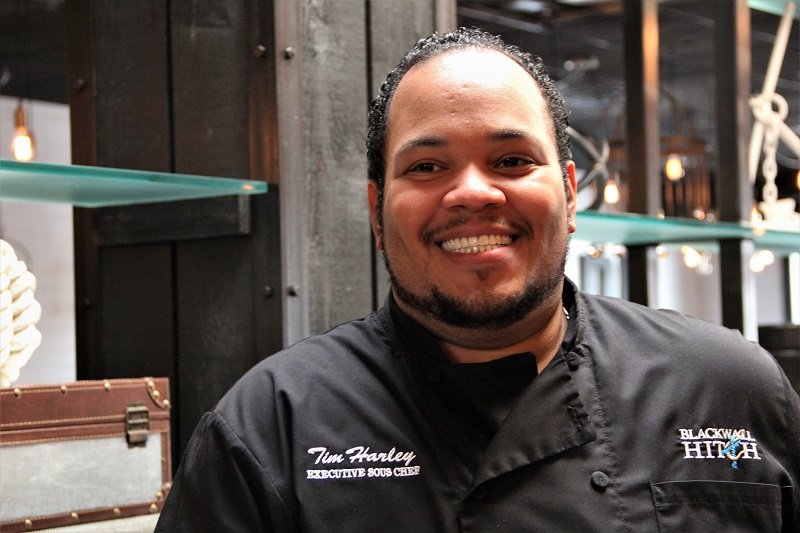 .
On top of all of his career opportunities, Chef Tim also started his own catering company. Beginning in 2012 at the young age of 22, he built Spoonfulls Catering into a popular catering company in the Washington, D.C. Metropolitan area. "On top of my love for cooking, I also truly enjoy volunteering, participating in career days, and doing anything I can to give back to the community."
At Blackwall Hitch, the entire team of chefs not only work hard to produce delicious dishes and gourmet cuisine but they also add their personal touch whenever they can. Blackwall in Rehoboth Beach allows each chef to create signature dishes that can be featured for that night's special, and get creative with the ingredients and food they are using each day. The upcoming Fall Menu at the Rehoboth location will go into effect in November, filled with plates and fares created through a collaboration of all of the chefs.
Our team at Shorebread had the pleasure of tasting a few specials and menu itmes, most of which will be found on their Fall Menu. (And wow, they were all delicious!)
Bayou Penne
The Bayou Penne is Blackwall's main pasta dish, and one of their most popular items on the menu. The delicious shrimp, chicken, sausage, and penne are topped with a chipotle cream sauce that will leave an everlasting flavor.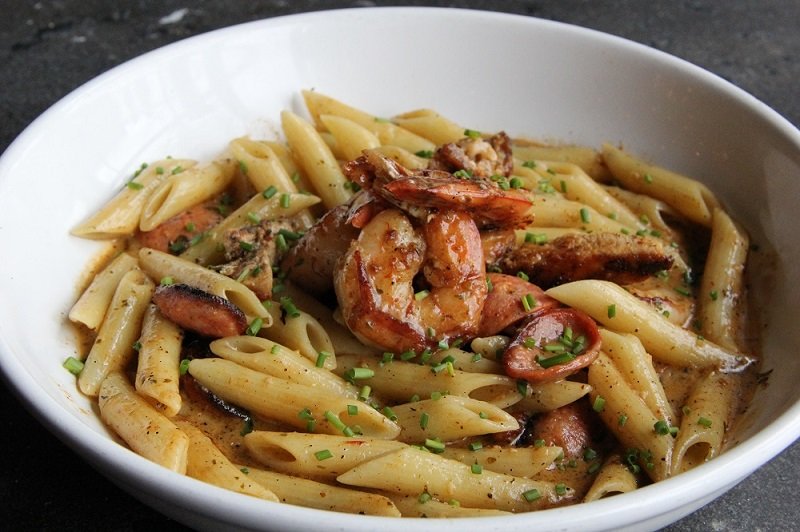 .
Red Brick Chicken
Cooked under an actual red brick, this Red Brick dish is served with a side of cauliflower mash.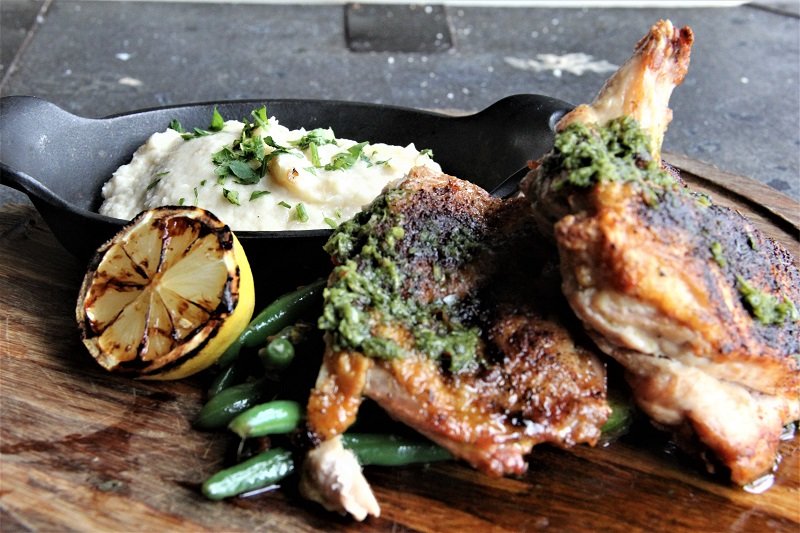 .
Catch of the Day
This dish is the real catch! During our visit, the Catch of the Day was pan-seared Rainbow Trout, served with vegetables and potatoes. The Catch of the Day is another way for the chefs to add a personal touch. They have the opportunity to choose the fresh catch and how it is cooked.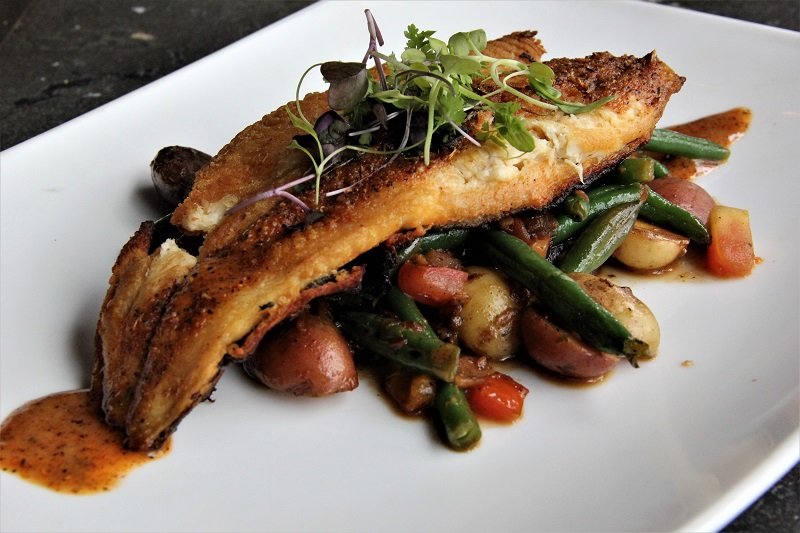 .
Trident Broiler
This platter filled with salmon, shrimp, and a crabcake is broiled over cauliflower mash and served with a cherry pepper tomato.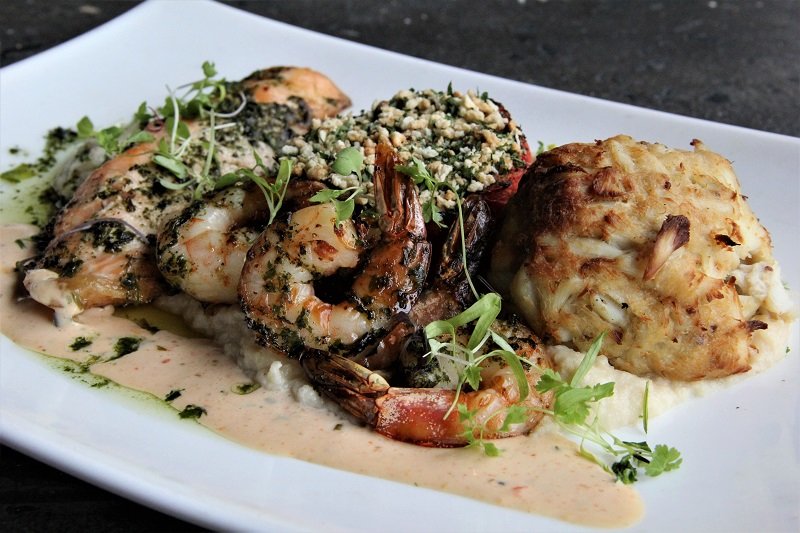 .
Flaming Crab Dip
Coming in hot! Blackwall's Flaming Crab Dip is both delicious and entertaining. As the dish of creamy, rich crab dip is served, they light the flame right in front of your eyes.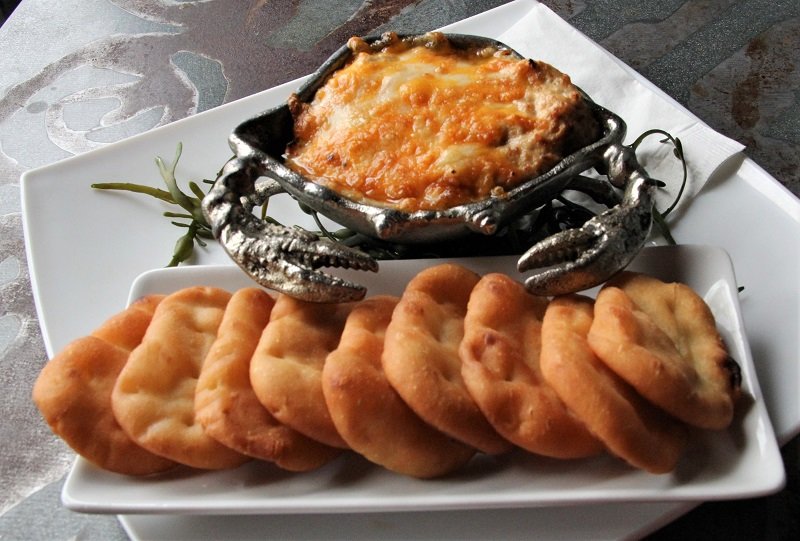 .
Blueberry Pancake
In addition to these tasty appetizers and entrees, Blackwall Hitch blessed us with a delicious slice of heaven. This Blueberry Pancake is topped with cinnamon ice cream and a mint basil syrup.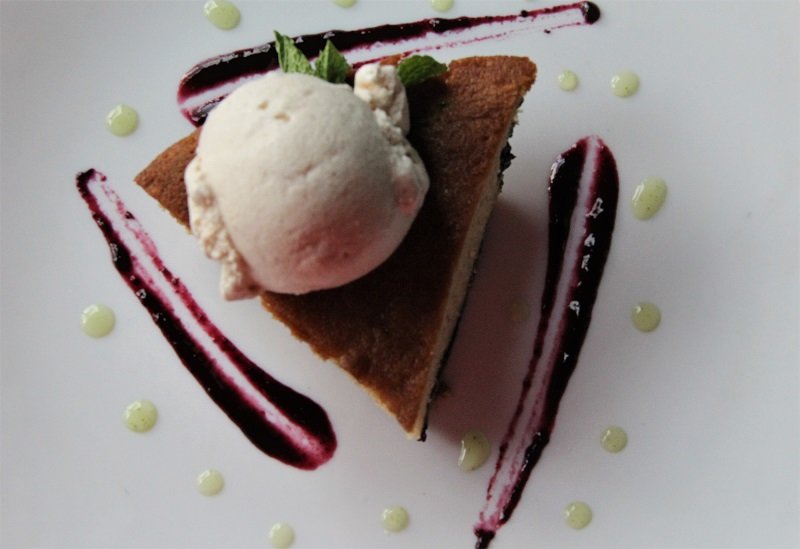 .
It doesn't stop there…
Along with flavors, seasonings, and tastes that savor in your mouth from all of Blackwall's dishes, they also make unique cocktails that will do the same! From left to right, we were able to taste their Strawberry Kiss, Spicy Mango Martini, and Pear Martini. The Strawberry Kiss is made with fresh strawberries, agave sour, fresh basil, and Three Olives Vodka. The Spicy Mango Martini consists of fresh mangos, jalapenos, lemon juice, simple syrup, and Vodka. This one definitely has an extra kick to it! The Pear Martini is made with fresh pears, lemon juice, simple syrup, St. Germain, Pear Vodka, and an edible orchid garnish (hands down our favorite, even though it's almost impossible to choose!)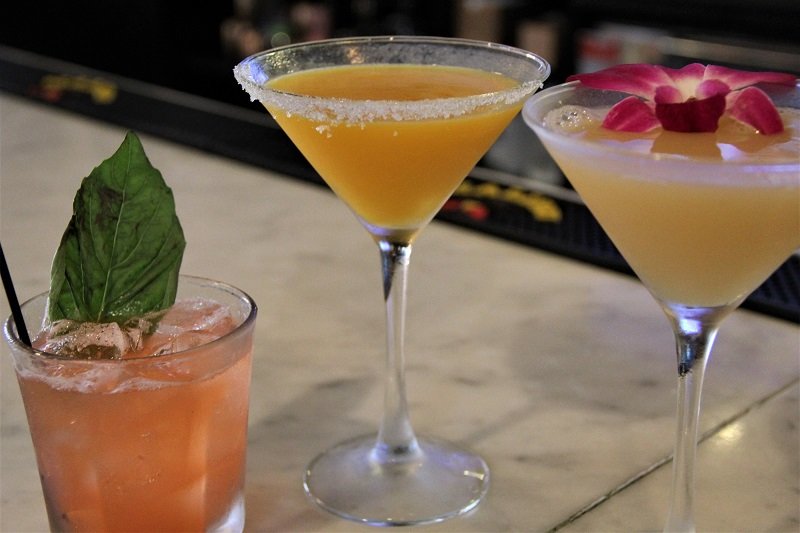 .
With a welcoming yet fancy, urban-chic vibe, Rehoboth Beach's Blackwall Hitch has room for large parties, great seating at the spacious bar, comfortable lounging areas to dine with your group of friends, and the perfect setting for a romantic dinner for two. Visit today, and be on the lookout for these items and many more on their Fall Menu this November! A little birdy told us there would be Smoked Corn Chowder on the upcoming menu for the season, so we will definitely be making a trip back for that! Check out some more photos below of the restaurant's interior.