California Grilled Chicken Avocado and Mango Salad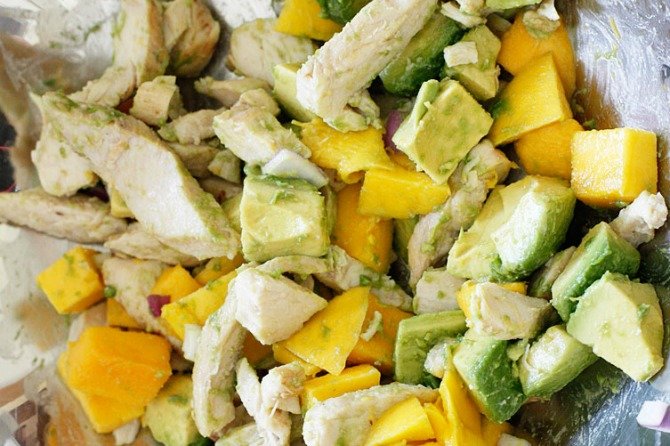 INGREDIENTS:
12 oz. grilled chicken breast, sliced (from 1 lb. raw)
1 cup diced avocado
1 cup diced mango (from 1 1/2 mangos)
2 tbsp. diced red onion
6 cups baby red butter lettuce
For the vinaigrette:
2 tbsp. olive oil
2 tbsp. white balsamic vinegar
salt and fresh cracked pepper to taste
Combine and whisk vinaigrette ingredients and set aside.
Toss avocado, mango, chicken and red onion together. Fill a large salad platter with baby greens or divide onto four small dishes. Top with chicken/avocado mixture and drizzle half the dressing on top. Serve with remaining dressing if desired.
This recipe belongs to Gina Homolka of skinnytaste.com. As featured on BMoreChix.