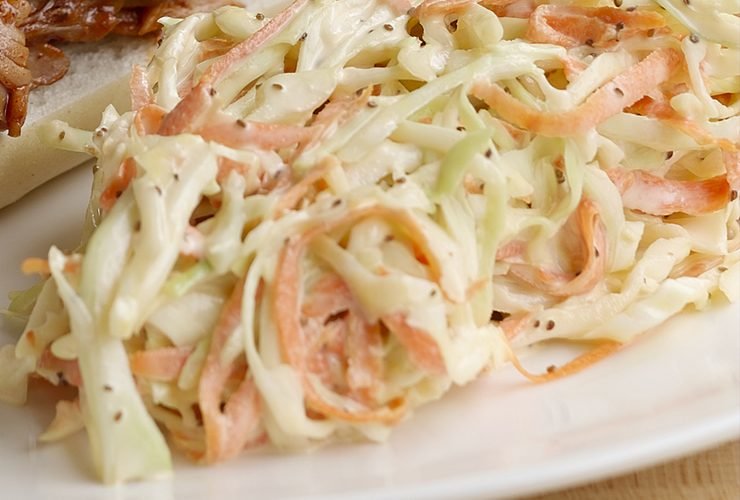 Nutrition Facts
Yield: Makes 8 servings
Ingredients
6 tablespoons sour cream
6 tablespoons mayonnaise
3 tablespoons cider vinegar
2 1/4 teaspoons dry mustard
3 tablespoons granulated sugar
1 1/2 teaspoons celery seeds
1 1/2 teaspoons TABASCO® sauce
Salt, to taste
Ground black pepper, to taste
5 cups shredded green cabbage
1 cup grated or shredded carrots
Directions
Mix together the sour cream, mayonnaise, vinegar, mustard, sugar, celery seeds, and TABASCO® in a large bowl until smooth. Season the mixture with salt and pepper to taste.
Add the cabbage and carrots, and toss until evenly coated. Cover and refrigerate until needed.
Store leftover coleslaw in an airtight container in the refrigerator for up to 3 days.