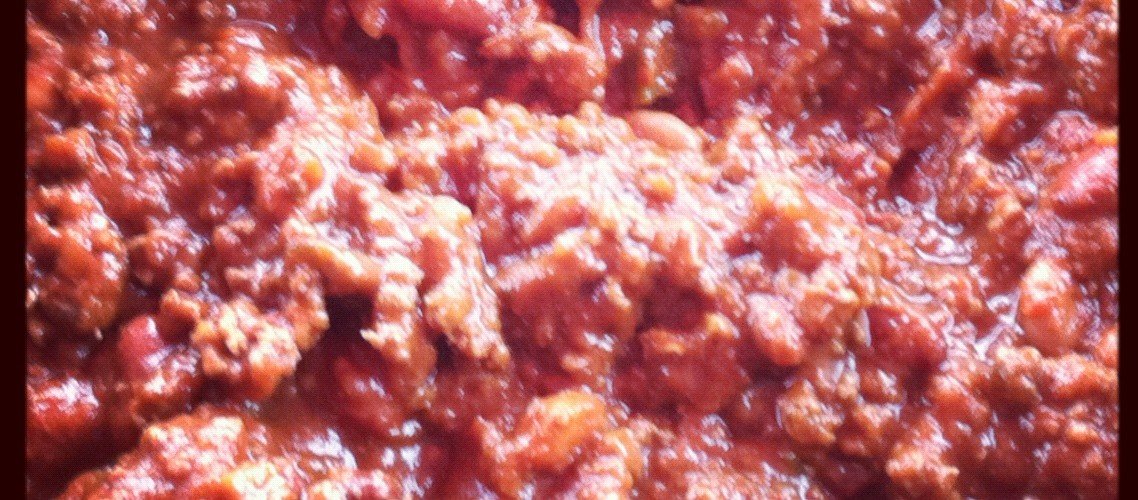 INGREDIENTS:
2 lbs. ground beef (80/20 mix works well)
1 ½ cups chopped onion
3 cups George's Bloody Mary Mix
1 can (28 oz.) crushed tomatoes (San Marzano is a favorite)
1 can (15 oz.) red kidney beans, rinsed and drained
1 can (15 oz.) pinto beans, rinsed and drained
¼ cup chopped green pepper
¼ tsp. cayenne (red) pepper (optional – for those how like heat!)
½ tsp. sugar
½ tsp. oregano
½ tsp. pepper
1 tsp. salt
1 ½ tsp. cumin
3 T. chili powder
½ tsp. garlic powder
Brown the meat and onions over medium heat until meat is cooked. Drain. In a large pot or Dutch oven, add remaining ingredients and stir well. Bring to a boil over high heat. Reduce heat to low and simmer for 1 ½ hours (or cook in slow cooker for 8-10 hours after browning meat). Serve with shredded cheese and tortilla chips.
Recipe provided by Greg David of George's Mixes.