George's Maryland Crab Soup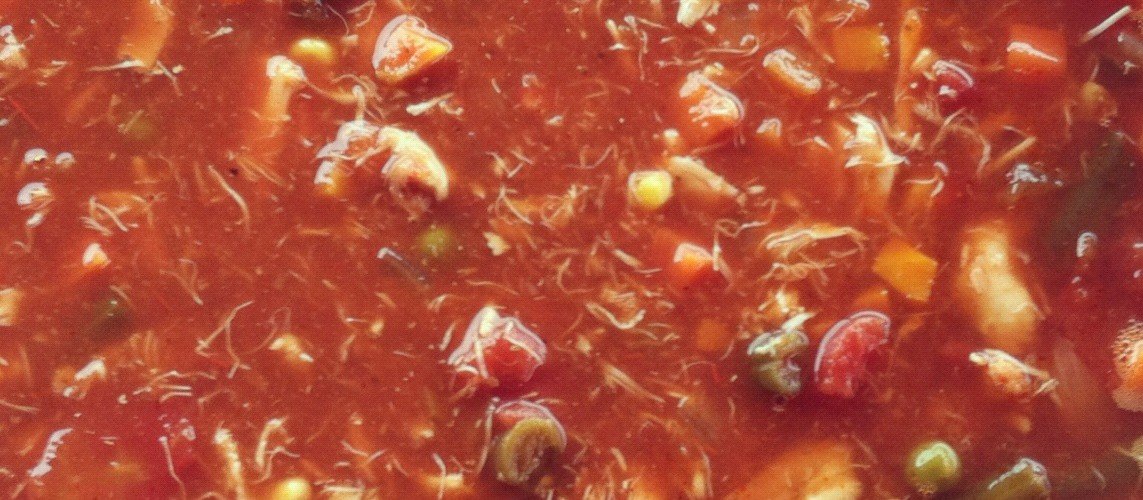 INGREDIENTS:
1 medium onion, chopped
1 can (28 oz.) crushed tomatoes (San Marzano is a favorite)
1 cup water
2 cups George's Bloody Mary Mix
3 cups beef stock
4 cups mixed frozen veggies (whichever blend you like)
1 can (14.5 oz.) stewed tomatoes, drained
2-3 T. Old Bay seasoning
2 lbs. back fin lump crab meat
Heat a little extra virgin olive oil in a Dutch oven. Add onion and cook over medium heat for about 5 minutes or until soft. Add tomatoes, water, George's Mix, and beef stock. Stir well. Add veggies, stewed tomatoes and Old Bay. Simmer (but do not boil) for at least 35-45 minutes. Add crab meat and simmer for a few minutes more. Serve and enjoy!
This recipe was provided by Theda Bakis of George's Mixes.