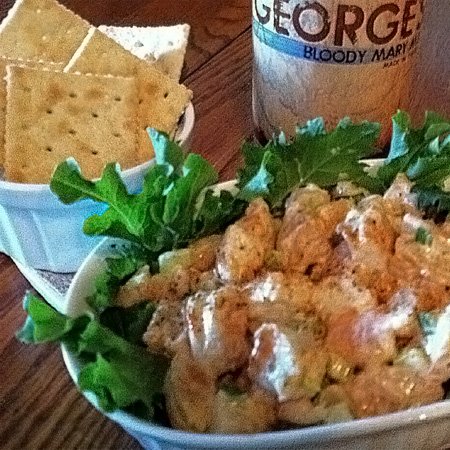 INGREDIENTS:
½ cup mayonnaise
½ cup George's Bloody Mary Mix
3 celery stalks, chopped
3 small scallion, chopped
2 lbs. large cooked shrimp (steamed or cooked the way you like)
Salt and pepper to taste
Combine the mayonnaise, George's Mix, celery and scallion. Mix well. Add shrimp. Season with salt and pepper. Add more George's Mix for an even stronger flavor. For an even more decadent addition, add three strips of cooked, chopped bacon to the mix.
This recipe was provided by Alex Bakis of George's Mixes.