Lemon Rosemary Roast Chicken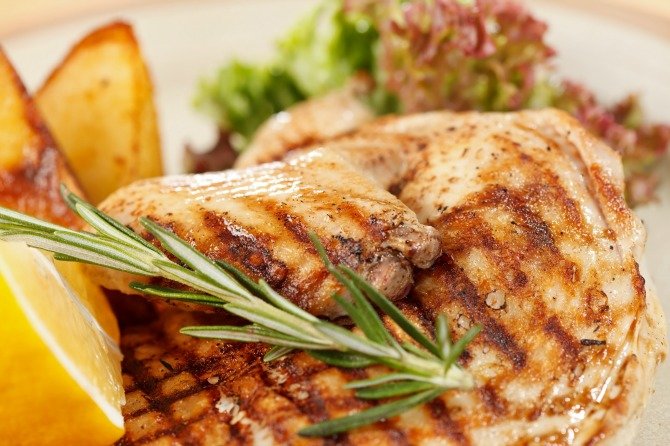 INGREDIENTS:
1 whole chicken (about 4 pounds)
1-2 tablespoons olive oil
Salt and pepper to taste
1 lemon, quartered
1 sprig rosemary
Preheat oven to 350 degrees.
Rinse the chicken, inside and out, and pat dry. Rub olive oil evenly over the outside of the chicken. Season the outside of the chicken with salt and pepper. Place the lemon and rosemary inside the chicken.
Place the chicken in a roasting pan and cover with tented foil. Remove the foil about 30 minutes before the chicken is done (for a 4-pound bird, remove foil after ninety minutes). Roast until a meat thermometer inserted into the thickest part of the bird reads 165 degrees. For a 4-pound bird, the entire cooking process should take about two hours.
Recipe shared by Thomas Albright, owner of Albright Farms in Baltimore, MD. As featured in the Baltimore Sun.