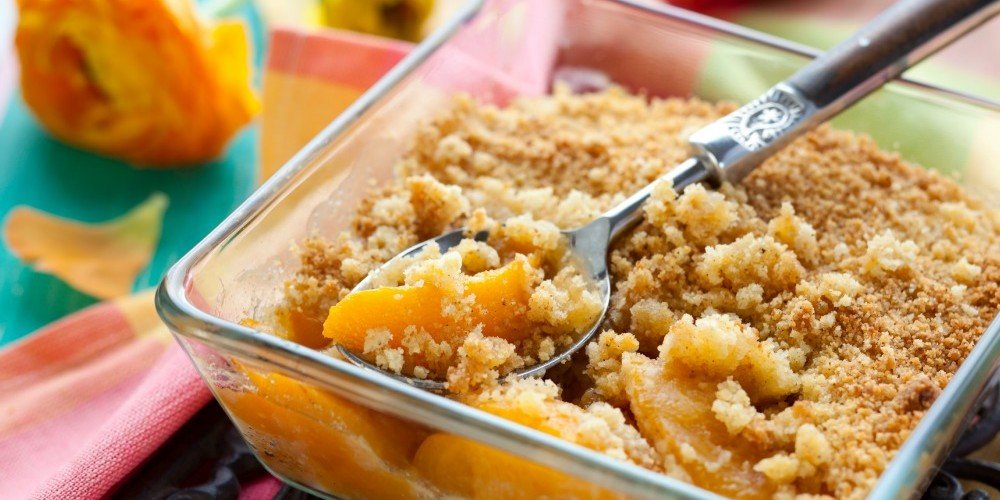 INGREDIENTS:
1 (29-oz.) can sliced peaches with juice
1 box yellow cake mix
1 stick butter, melted
1 cup shredded coconut
1 cup pecans, chopped
1 cup whipped cream
Preheat oven to 325 degrees.
Place the peaches, along with the juice, in the bottom of a 9″ x 13″ glass baking pan. Sprinkle cake mix over the top of the peaches. Pour the melted butter over the top of the cake mix. Combine the coconut and pecans and sprinkle the mixture over the top. Bake for 1 hour. Top with dollops of whipped cream. Serve warm.
Serves 12.
Vicki Barrett is the innkeeper and owner of the Inn on the Ocean in Ocean City, MD. She published a cookbook a few years ago. It is titled Everything New Under the Sun and is available for purchase at the Inn, 1001 Atlantic Avenue, on the boardwalk.