Pesto & Tomato Grilled Cheese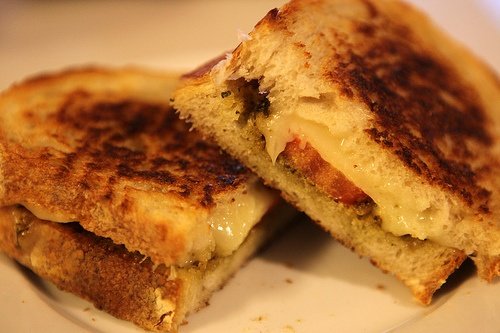 INGREDIENTS:
2 Tablespoons Unsalted butter
2 Slices Cheddar cheese
2 Slices White bread
2 Tablespoons Pesto
2 thin slices Tomato
Melt unsalted butter in a skillet over medium-low heat. Spread pesto on 1 slice of the bread. Form a sandwich with cheddar cheese; add thin tomato slices, and white bread. Cook, covered, 2 to 3 minutes per side, until the bread is toasted and the cheese is melted.
A kid's favorite with grown up flavor!
Recipe from Real Simple Magazine.