Raven's Purple Deviled Eggs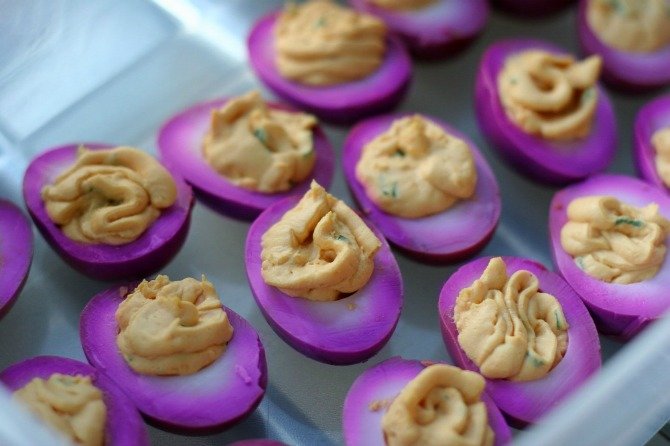 INGREDIENTS:
6 eggs, hard boiled
1 bottle Ravenswood Zinfandel wine
1 T. Dijon mustard
1 pinch paprika
1 splash hot sauce
1 splash lemon juice
2 T. mayonnaise
Old Bay Seasoning for garnish
Boil the eggs. Remove and reserve the yolks in a medium bowl. Cover bowl and refrigerate. Take the remaining egg whites and boil them in the zinfandel until they take on purple color. Refrigerate overnight. Mix the yolks with Dijon mustard, paprika, hot sauce, lemon juice and mayonnaise until well blended. Spoon or pipe yolk mixture into reserved purple egg whites. Garnish with a sprinkling of Old Bay.
Recipe provided by Chef Nancy Longo of Pierpoint Restaurant. As featured on BMore Chix.