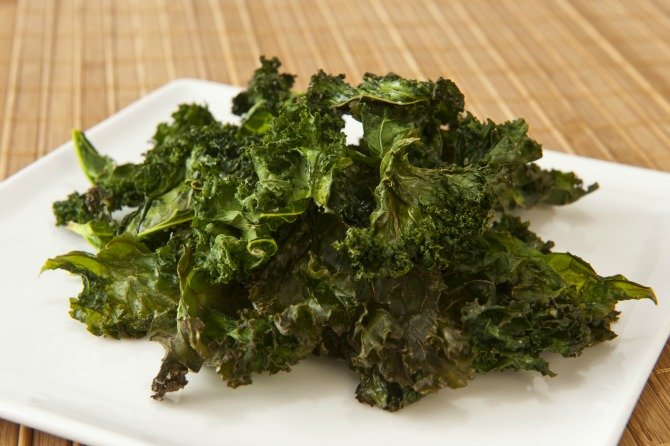 INGREDIENTS:
1 bunch kale
1 tablespoon olive oil
Sea salt to taste
Additional spices if desired
Preheat oven to 350 degrees.
Rinse the kale, removing any grit. Dry thoroughly. Remove the stems and tough center ribs from the kale. Cut or tear into large pieces. Toss with olive oil and sea salt to taste. If using additional spices; sprinkle with spice before tossing.
Place in a single layer on a baking sheet and bake for 15-20 minutes, until crisp. Let cool before eating.
Recipe shared by Pam Pahl, of Pahl's Farm in Pikesville, MD. As featured in the Baltimore Sun.