Side Saddle Garlic Grilled Vegetable Dinner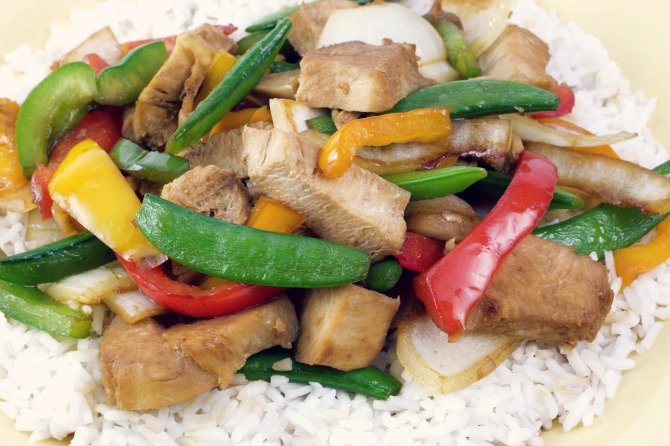 INGREDIENTS:
2 cups Basmati rice, prepared as package instructs
2 Tbsp. butter
2 cloves chopped garlic
1 zucchini, bias cut
1 yellow squash, bias cut
1 carrot, bias cut
1 onion, cut in strips
1 tomato, wedged
salt and pepper to taste
1/2 cup white wine
Brown garlic in 1 tbsp. of butter. Add vegetables (minus tomato). Sauté to edentate. Deglaze pan with wine and add remaining butter and tomato. Pour over top of rice. Garnish.
May be topped with grilled chicken, cooked shrimp, or slow roasted pork. Enjoy!
This recipe was created by Chef Monty Jones of Frontier Town's Lazy River Saloon in West Ocean City, MD.