Tuna Chunks with Mango Vinaigrette and Spicy Mayo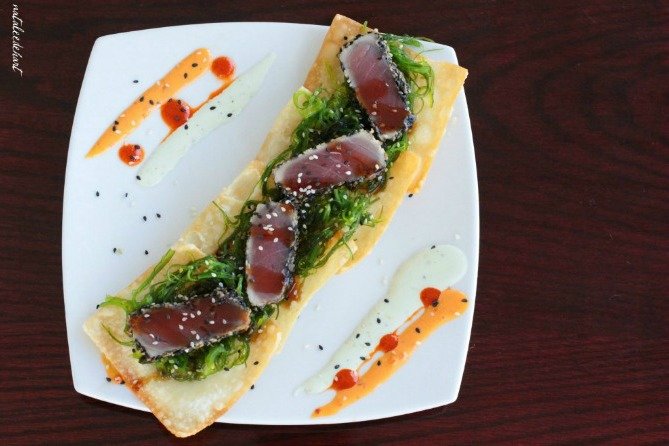 INGREDIENTS:
Take 1/3 cup of mango vinaigrette and mix with Golden Italian Dressing in a gallon Ziplock bag. Close and shake well. Add tuna for a minimum of 20 minutes (or up to overnight). Drain tuna and discard marinade. Preheat seasoned cast iron skillet or heavy gauged non-stick pan until smoking hot. Carefully spray hot pan with cooking spray (lift from heat if using gas). Add tuna and cook to desired doneness (suggestion in medium rare).
*Tip: Use metal spatula and flip only once.
Serve with reserved mango vinaigrette, spicy mayo, wasabi, pickled ginger, and seaweed salad.
This recipe is by Ocean City chef, Gary Beach.
Photo by Natalee DeHart.