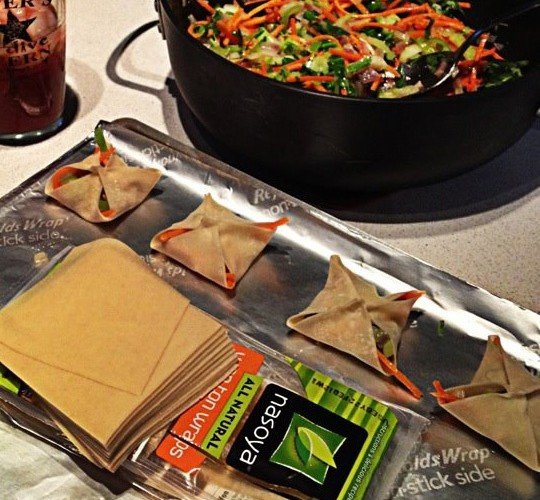 INGREDIENTS:
1 Red Onion
1 Tablespoon Minced Ginger
1 Cup Baby Bok Choy
1 Cup Shredded Carrot
1 Cup Chopped Scallions
1 Cup Chopped Sweet Pepper
1 Tablespoon Sesame Oil
2 Tablespoon Chopped Garlic
1/4 Cup Chopped Cilantro
1 Pack Won-ton Wrappers
Sauté all ingredients except cilantro, lightly. Once softened, take off heat. Add cilantro. Spoon into won-ton wrappers and fold to close. Place on oiled cookie sheet and cook for 10 minutes on 400, until tips are browned.