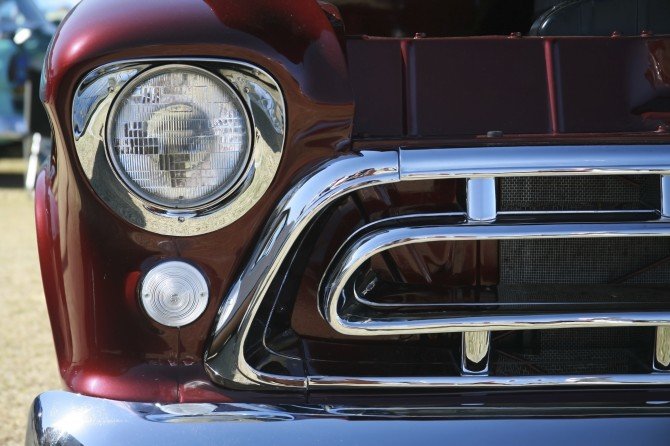 Ocean City will be filled with the sounds of screeching tires and loud motors, smell of burnt rubber, and sites of flashy old cars. A scooter, or 50, will be driving by, too. Not into all of this motor-related action? Duck into a museum, shop for native plants, or go see some diving, water-loving dogs. Socially Speaking, it's a nice weekend to visit the ocean. Here are a few of our suggestions for things-to-do this weekend on the shore:
In honor of International Museum Day, the Ocean City Life-Saving Museum will have free admittance on Friday, May 18th from 10 am - 5 pm. The museum features exhibits regarding Ocean City's history, U.S. Life-Saving history, and local marine life information. The life-saving station museum is a historic building and a treasure on the shore. For more information about International Museum Day or the Life-Saving Museum, call 410-289-4991.
It's Cruisin' Weekend in Ocean City! More than 3,000 hotrods will take to the streets over the next few days. Customs, classics, street machines, muscle cars, hot rods, and more will be showcased. Live entertainment, celebrity guests, and vendors will all meet at the Roland E. Powell Convention Center on Friday, May 18th, from 9 am – 5 pm. Admission to this event is $10; children under the age of 14 are free. A boardwalk car parade begins at 8 am on Saturday morning – starting at the Inlet parking lot.
An expected 50 Ruckus scooter riders plan to drive more than 100 miles on their scooters this weekend. Cabin Fever II, an annual meet up of scooter enthusiasts, takes place May 18th – 20th. Riders from Pennsylvania, New York, New Jersey, Virginia, Maryland, Washington D.C., and Ocean City are participating in Cabin Fever II. Different from years past; a morning ride and an afternoon ride will take place on Saturday. Another ride takes place on Sunday morning. Riders leave Frontier Town, the meeting grounds and accommodation hub for many participants, at 9 am and 1 pm on Saturday. For more information, check the
Cabin Fever II Facebook page
.
For the 13th year, Assateague Coastal Trust will be offering a selection of native flowering perennials and heirloom tomatoes to the public at their annual Native Plant and Heirloom Tomato Sale and Celebration at the Village Youth Center. The event will be held Saturday, May 19th, in Crisfield, MD. Starting at 9 am, you can shop for flowering plants, vegetables, and talk to gardeners full of tips. More than 65 native perennials, ferns, ornamental grasses, shrubs, and trees will be available. For more information, visit the
Coastal Trust website
.
The Cedar Hill Marina and Park in Bivalve, MD will be hosting an event known as Dock Daze this Saturday, May 19th. From 12 – 6:30 pm, a celebration of the Eastern Shore will take place. Great food, local artists showing their work and maritime traditions make for a great event. Diving dogs, docking boats, and live music are things you can't miss. Admissions are $2 for adults and children 12 and under are free. For more information, call 410-873-2993.