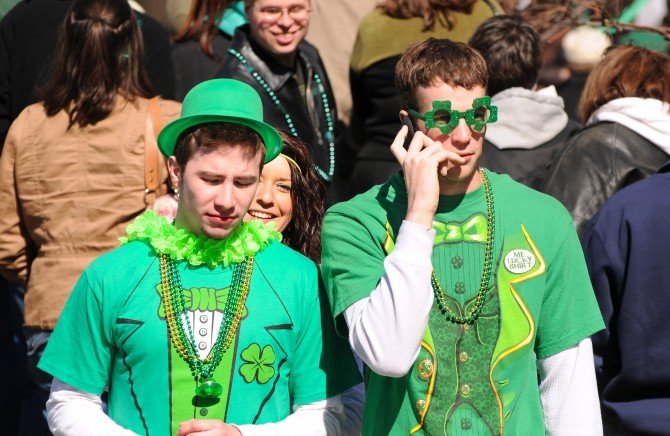 It's a green kind of weekend across the Eastern Shore. Green seems to be the theme. Whether it's wearing green clothing and drinking green beer or being 'green' by searching for wild-life or recycling thrifted clothing – green is in this weekend. Read on for a few things-to-do in Delmarva! Socially speaking, here are our suggestions:
Coastal Kids Consignment Sale
A giant, pop-up
consignment sale
will take place at the Wicomico Youth and Civic Center in Salisbury, MD this weekend.
Coastal Kids Consignment Sale
is a children's sale that occurs seasonally in Salisbury, Harrington, or Dover. Coastal Kids Consignment is a way for families to concur seasonal shopping at affordable prices. The Civic Center will be open for retail purposes from 9 am – 6 pm on Friday, March 16th and from 9 am – 1 pm on Saturday. Admission is free and many items will be 25 – 50% off marked prices this weekend. Items for sale are organized by size, gender, and similar category for ease of shopping. Items include kids clothing, toys, shoes, furniture, stroller sets, baby gear, home décor, and women's clothing—brand and designer label items, all discounted from 50 to 90% off retail.
Owls & Ales
On Friday, March 16th, join the
Assateague Coastal Trust
for cold brews and 'hoo-hoo's'. ACT friends are invited to meet at Burley Oak Brewing Company between 5:30 pm and 6:30 pm to enjoy the fine craft beer before heading to Golden Quarter Farm. Once at the farm, there will be a 45 minute owl-prowl. The songs of owls and frogs will be identified. A carpool is set up to get to and from the farm/brewery. Those planning on hiking should wear boots or waterproof shoes, dress appropriately, and bring a flashlight. The event is free for ACT members and $5 for non-members. For more information call 443-614-0261.
Merchants' Attic Sale
On the search for a huge bargain? Plan to shop at the state's largest indoor garage sale on Saturday, March 17th at the Rehoboth Beach Convention Hall. Merchants' Attic will open promptly at 9:30 am; get their early because a line usually wraps around the building. Guests can shop from 9:30 am – 1:30 pm. There is no admission fee but donation will be accepted and delivered to the Chamber Event Fund. Vendors include Odysea, Josephine's Daughter, The Pelican Loft and many more. For more information, call the Rehoboth Beach-Dewey Beach Chamber of Commerce at 302-227-6446.
Ocean City St. Patrick's Day Parade
All of Ocean City will be putting on their green for the 31st Annual St. Patrick's Day Parade and Festival. The parade marches in Ocean City on Saturday, March 17th. The event is sponsored by the
Delmarva Irish-American Club
. This Ocean City tradition has grown to become Maryland's second largest St. Patrick's Day Parade and the weekend has become a seasonal kick-off for many local businesses. The parade include pipe and drum bands, marching bands, floats, musicians, dancers, and vehicles. The parade starts on 59th Street and travels south on Coastal Highway to end at the 45th Street Villiage. The yearly festival takes place at 45th Street.
Ocean City Job Fair
The
Ocean City Chamber of Commerce
presents the 27th Annual Job Fair at the Roland E. Powell Convention Center from 9 a.m. to 1 p.m. The event is free for anyone seeking employment. Ocean City is bustling in the summer months—the driving industry of the area being the resort market. If you are seeking a job, consider all positions you may qualify for within the resort industry. Positions are available in nearly every business that must increase staff during the summer season, (and some year-round). These businesses and open positions include hotels, motels, water parks, restaurants, bars, boardwalk shops, retailers, marinas, water sports, lifeguards, boating and many more. All in all, the Ocean City Chamber estimates that over 12,000 positions will be filled in 2012.
Happy Saint Patrick's Day!