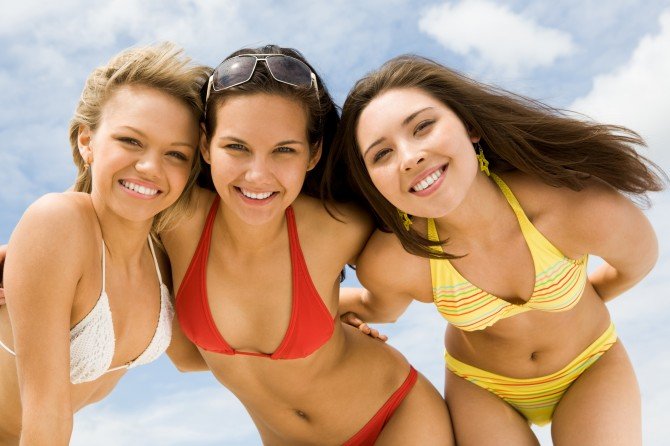 It's the weekend before the final weekend of summer. That's a bad thing to say. No one wants to see summer coming to an end. No need to worry though – get your final hoorah in one weekend. Socially Speaking, there are fun events happening all over the Eastern Shore. From Ocean City to Salisbury; from Lewes to Berlin; and everywhere in between. Check out these ShoreBread event recommendations:
Storm Warriors at Life-Saving Station
The Ocean City Life-Saving Station Museum is presenting a fun, children-oriented program this weekend. On Friday morning, kids can learn about 'storm warriors' and how past groups of Coast Guard members weathered out storms while at sea. On Saturday, at 10 am, children and adults are invited to learn about local sea life and the museum's resident critters enjoy their morning meal. The aquarium feeding program is free and held outside the museum (located at the Ocean City inlet on the boardwalk). This event is weather permitting. Call the museum, 410-289-4991, for more information.
For more information about the Museum, check out these ShoreBread stories:
Earth, Ocean & Environment Complex Tours in Lewes
The University of Delaware College of Earth, Ocean and Environment in Lewes, DE will be holding free public tours starting at 11 am on Friday. The event takes place at the Hugh R. Sharp Research Complex. Studies include life from the coastal marshes to deep ocean floors via satellites, ships, and underwater vehicles. The tour is recommended for children ages 10 and older. Call the complex at 302-645-4346 to reserve a spot on the tour or for more information.
Jeep Week
The 3rd annual Ocean City Jeep Week takes place in Ocean City starting on Friday, August 24th. 2010 was a great year for OC Jeeps, 2011 – not so much. Thanks to last year's hurricane, Jeep Week organizers are hoping that 2012 is the best. A Jeep Beach Crawl takes place at 30th Street at 7 am on Friday morning. 100 Jeeps will drive on the beach in Ocean City. A scavenger hunt is planned in West Ocean City at 11 am. For more events and more information about Ocean City's Jeep Week, check 'em out on the web.
Uptown Beach Bash & Bikini Parade
Take part in the Uptown Beach Bash this weekend in North Ocean City or march in the World's Largest Bikini Parade. The parade route begins at the Princess Royale on 91st Street and proceeds to the Carousel Resort Hotel on 118th Street. After the parade all participants, friends, and family are invited to celebrate the forecasted record-breaking event. An after-party will take place at the Carousel resort and the Blue Ox on 127th Street in OC. Northside Park (125th Street) will also host a celebratory party featuring live bands and other forms of entertainment. Help support our local charities and break a world record while hanging out in your bikini on August 25th. More information can be found on the event website.
Read more on ShoreBread:
Mountain Bikinig at Assateague Island with ESIMBA
ESIMBA is partnering with Assateague Island National Seashore to have a bicycle adventure day at the park. All ages are welcome. Meet at the Assateague Island National Seashore Visitor Center at 10 am on Saturday, August 25th from 10-11:30 am there will be a bicycle rodeo for kids to practice cycling skills and have plenty of fun. From 11:30-12:30 will be a ride to the National Park with interesting informative stops along the way. This event has been planned in celebration of Founders Day and the Park Service making 96 years of servicing our parks. For more information, visit ESIMBA on the web.
Burley Oak Brewery Anniversary Party
Burley Oak Brewery is celebrating their first anniversary on Sunday, August 26th. In order to attend the event, you must have a ticket. Tickets are $5 if purchased at the Brewery before the 26th, and $10 on the day of the event. Your ticket does two things: saves you a place in line for their first bottle released (of Bunker-C), and also grants you the opportunity to join the new Burley Oak Militia (a VIP program for customers). The Brewery will open at 11 am on Sunday. The Electric Company, Galaxy Collective, and Bryan Russo will be
performing.
Poplar Hill Mansion War of 1812 Party
Celebrate freedom on Sunday, August 26th from 1 to 4 pm, when the Poplar Hill Mansion hosts a War of 1812 Bicentennial Celebration. Experience history while walking through Poplar Hill Mansion, believed to be the only house still standing in Salisbury, MD from prior to the War of 1812. Wear period dress for more fun, have refreshments, and enjoy the music of the members of the Salisbury Symphony brass band. This event is free and donations are gratefully accepted. The Poplar Hill Mansion board is currently working on restoration projects; the historic smokehouse and their Joshua Thurston Clementi pianoforte. The Poplar Hill Mansion is located on Elizabeth Street in Salisbury.
For more information about the Poplar Hill Mansion, check out these ShoreBread pieces:
Beach Lights Spectacular
OC Beach Lights presents a Beach Lights Spectacular on Sunday, August 26th. The free laser lights show will be displayed on a giant five-story beach ball and is choreographed to music. Three shows will take place: 9:30, 10, and 10:30 pm. The show will be lighting up the beach at North Division Street in Ocean City three times every Sunday night through Labor Day Weekend. For more information, check out Beach Lights on the web.